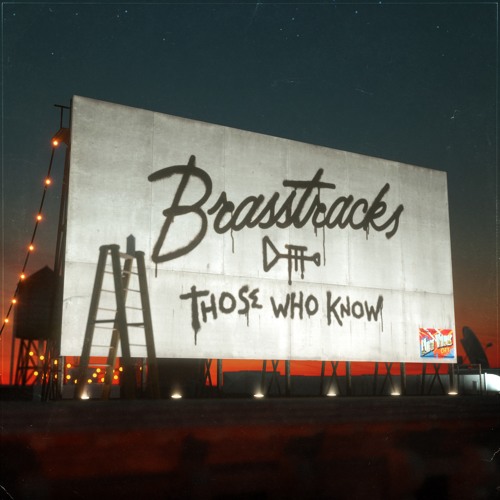 Brasstracks – Those Who Know
Brasstracks has made a name for blending future bass elements with their brass and drums hybrid sound to create unique sonic textures filled with both hard-hitting energy and organic instrumentation. Whether it be their remixes, such as their jazzy reharmonization of Gallant's 'Weight In Gold,' or their covers, such as their celebratory rework of Lil Uzi Vert's 'XO TOUR Llif3,' Brasstracks always manages to put their own spin on the songs that brings them to the next level.
The New York City-based duo, made up of trumpet player Ivan Jackson and drummer Conor Rayne, is now back to releasing original music, taking the form as their new single, 'Those Who Know'. From the moment the infectious drum patterns take over in the intro to the song, the chill, R&B-influenced groove of the track begins to settle in. Multi-layered male vocals harmonize over jazzy block piano chords and dark bass synths as the verse leads into the catchy pre-chorus, where the most of the instrumentation drops out, except for snare hits, synth bass, the vocals, and a high-pitched vocal layer. The sudden sparseness builds up to a future brass drop, falling in line with the signature Brasstracks sound.
Overall, 'Those Who Know' a solid track that fits in well with the duo's discography, bringing in all of the best features of their sound. Along with the track, the duo posted a Spotify playlist titled "Those Who Listen" that includes the new single, other tracks of theirs, and a variety of tracks by other artists. Brasstracks wrote that the playlist is for "those who like to listen to good music." With the persistent good quality in their music releases, one can only hope that new music from them follows soon.
Brasstracks – Those Who Know | Stream/Download