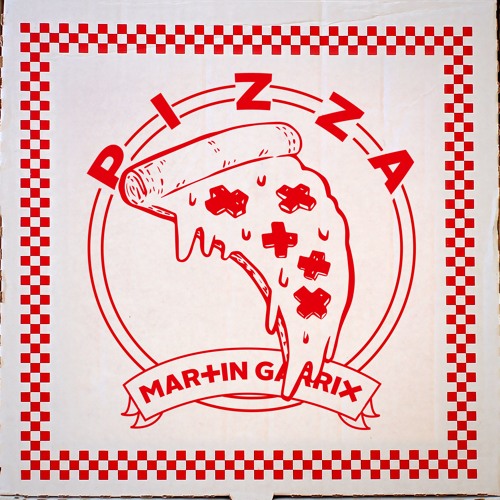 Martin Garrix – Pizza
At only 21 years old, Dutch producer and DJ Martin Garrix has already made a huge name for himself. His massive big room hit 'Animals' that skyrocketed him to fame just turned 4 years old, and in the years since its release, he's gone on to become ranked as the world's #1 DJ in DJ Mag's Top 100 DJs competition. He's had superstar collaborations with the likes of Usher, Bebe Rexha, Afrojack, Troye Sivan, and Dua Lipa, among others, with new collaborations still yet to be released. However, his new release, the long-awaited 'Pizza', has just Garrix himself to credit, marking a different type of release than usual for the producer.
Released through STMPD RCRDS, 'Pizza' is an epic, feel-good progressive house bookended by lush, grandiose orchestral instrumentation. With an instantly-catchy melodic hook first played by strings and later by repeated by synth leads, you won't be able to get this song out of your head. It's a more straightforward house track in contrast to the pop-EDM future bass of recent releases 'There For You', 'Scared to Be Lonely', and 'In the Name of Love'. The arrangement is expertly executed, containing two meteoric festival drops and a soft square-synth bridge to counter them. Clocking in at 4 minutes and 15 seconds, the track brings you full circle by the end while still organically building and breaking down the arrangement to maintain interest.
'Pizza' marks Garrix's latest release since 'There For You', featuring Troye Sivan, was released back in May. Fans wanting to catch the Dutch producer live might be in luck, as he has a number of shows worldwide in the coming months, which you can grab tickets for here. In the meantime, be sure to check out 'Pizza' below while it's still hot and fresh.