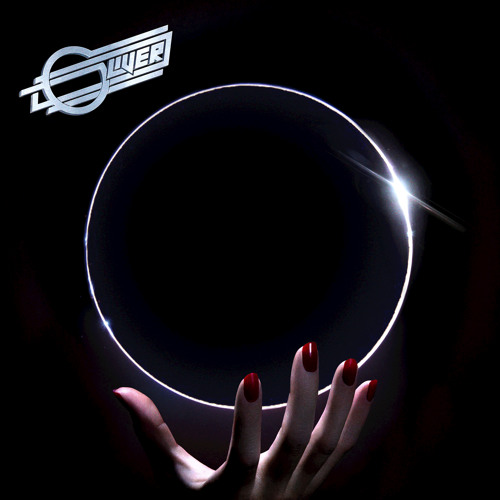 Oliver Proves That 'Full Circle' Was Worth The Wait
At long last Vaughn Oliver and Oliver "Oligee" Goldstein, formally known as Oliver, have brought us their debut album, Full Circle. For the past seven years, the two have meticulously developed their sound to the point of perfection. They have an undeniable style to their music that is recognized in an instant and with the release of Full Circle, they are ready to share it with the world.
The duo effortlessly calls back to the aesthetic and vibe of 70's and 80's glamour in a showcase of funky and soulful tunes that will have you dancing throughout the entire experience. The album opens with 1-minute prelude seemingly preparing the listener for a cinematic journey then goes into what I consider one of the stronger tracks in an album filled with standouts. The track, 'Ottomatic', sounds like a cut off of any given Justice album, with a prog rock intro bursting into an electro-funk synth laden experience. 'Chemicals' (feat. MNDR), 'Love Like This' (feat. Leon Else) and 'Last Forever' (feat. Sam Sparrow) follow as a trio of the better collaborations on the album appearing as more pop oriented disco grooves. De La Soul lend their iconic lyricism and style to 'Heart Attack' rounding out the first chapter of this sonic adventure into the minds of Oliver.
After a 2-minute interlude, the album continues to deliver the quality that was established in the opening half of the album. The string of collaborations continues as MNDR gives yet another stellar performance in 'Falling Back' while Chromeo contributes their own flair on 'Go With It' blending perfectly with Oliver's funky production. Elohim contributes graceful vocals to 'Wherever We Are' giving off an almost melancholic feel as the song plays through before Scott Mellis adds to the fun and epic nature of 'Electrify.' The last and most memorable collaboration for me is from Yelle as she contributes to 'Heterotopia' with a perfectly fitting performance as the album begins to slow down for the finish. At this point in the album, Oliver is delivering a late night vibe to close out an amazing experience capped off by 'At Night' and the work's titular song as an outro.
Personally, this has been my favorite album release of 2017 thus far. 7 years is a long time from their formation to their debut album, but it was definitely worth the wait.
Stream the blissful workings of Oliver below and let us know what you think!