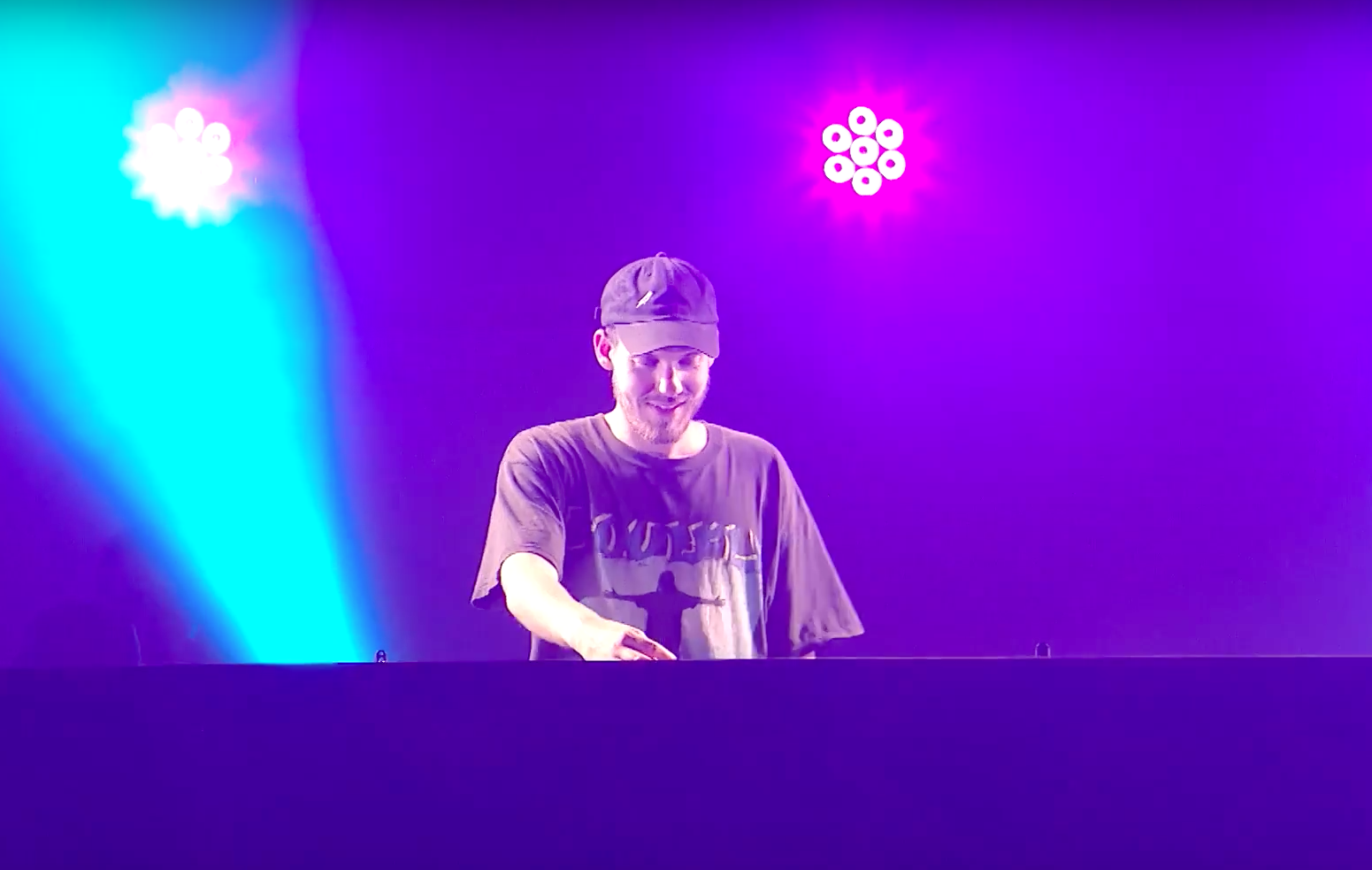 Electric Daisy Carnival Las Vegas is one of the most epic stages for artists to showcase their talents and new material. With crowds as large as 135,000 people per night, breathtaking artwork with every blink of the eye, and world-renowned pyrotechnic displays, DJs from around the world can only aspire to get the opportunity to prove to the audience, and to themselves, that they belong on that incredible platform.
This year, determined Dutch producer San Holo, took on the challenge of performing on one of the world's biggest electronic dance music decks – and absolutely dominated it. Booked to appear on cosmicMEADOW's intricate stage, the creative artist delivered a legendary set that included tasteful throwback tracks from the notorious Kanye West, Outkast, Nelly, and his smoldering hot remix of Dr. Dre's 'The Next Episode'.
These tunes weren't enough to please the musical mastermind, and San Holo had no plans of stopping there. He continued to blend trap and future house melodies that resulted in an infectious dancing outbreak from the audience. The vibe kept flowing through the electric sky as he showcased some of his new IDs, granting him one of the most recognized performances of the weekend.
San Holo's mesmerizing musical display can now be viewed in dazzling HD due to a much anticipated YouTube upload from the captivating artist himself. YouTube viewers can certainly experience the undeniable energy and astonishing track selections through their monitors. The Internet allows us to live many things – however this particular upload will be one memory that many will cherish from time and time again.