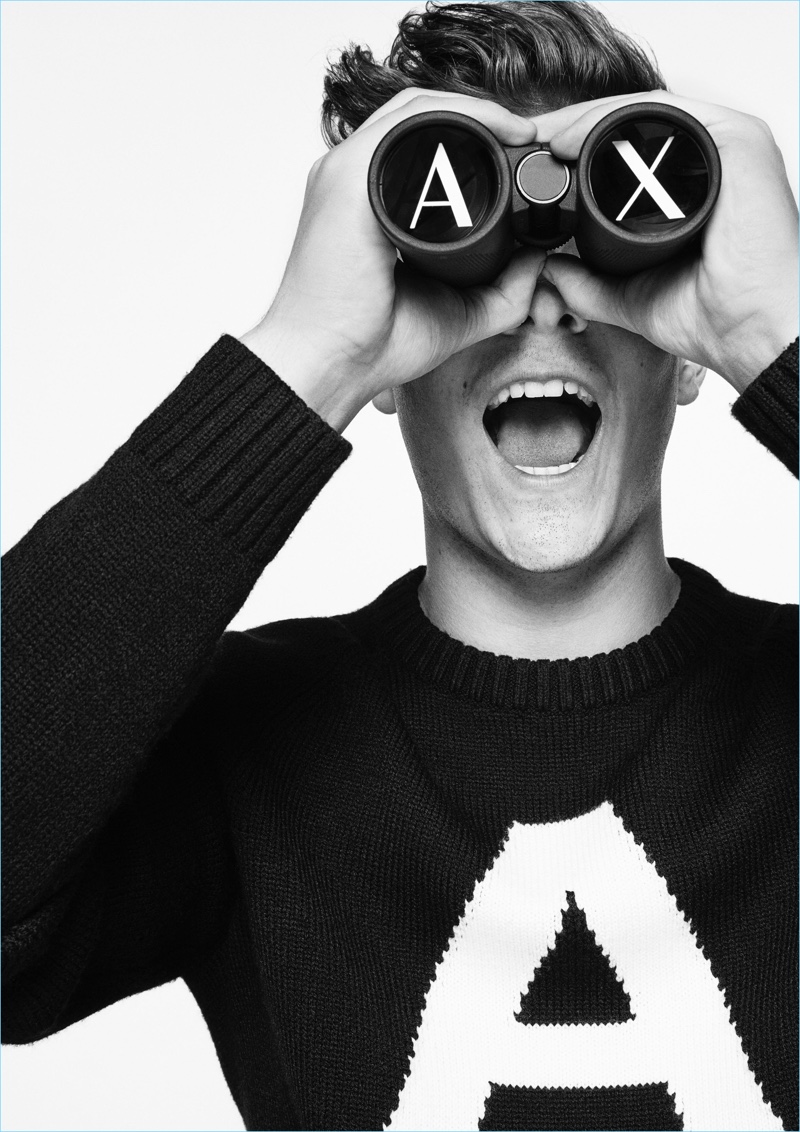 Ultra Europe has just closed their gates for another absolutely dynamite year and Martin Garrix definitely brought the heat with his impeccable set. And he will continue to make things sizzle as he has just announced that he is making his Armani Exchange debut this coming Fall/Winter.
Fans got a preview of the Dutch producer's other talents this week as he showcased his modeling skills and undeniable good looks through his official Armani Exchange headshots seen below.
On and off stage, Martin Garrix has always proven to be a style guru with his comfortable, classic, and unique choices of clothing. In an e-mailed statement, he has expressed: "I am very thankful and very happy with how everything turned out.  To me, Armani Exchange is elegant, but it's also ahead of the curve." That said, his fans from around the world and also the creative fashion industry absolutely can't wait to see what the number one DJ in the world (ranked by DJ Mag Top 100 2016) will wear in the upcoming campaign.
Giorgio Armani and his team didn't want to stop there – they are sparking even more attention as they have also booked the wonderful Chinese singer and actor Li Yifeng and the incredibly versatile Cara Delevinge to model alongside the DJ. Giorgio Armani says,
"For this campaign, I wanted three faces capable of recounting the individualist A|X spirit in a novel, unconventional way.  Three different and surprising individuals, all creative and free in their expression and whom I wanted to envelop in Armani style. Cara Delevingne is an irreverent, chameleon-like character interpreting different aesthetics and philosophies; Martin Garrix, who is capable of making magic with music; and Li Yifeng, a multi-faceted talent who speaks to a vast audience. A|X is Armani style in its most metropolitan, free self just like my three testimonials,"
As the Fall and Winter seasons are slowly approaching fans are eagerly awaiting to see the electronic dance music scene's hottest artist heat things up during those cold months!