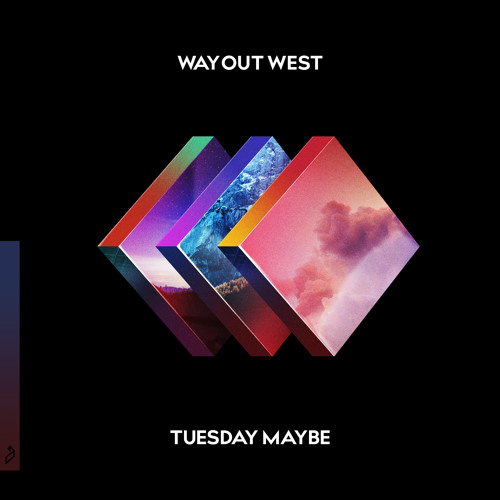 Way Out West, is an English dance duo composed of versatile and legacy producers Jody Wisternoff and Nick Warren. The duo has been active since as early as 1994 and is known for such hits as "The Gift", "Ajare" and "Domination" amongst others. They have released 5 studio albums to date and are releasing their sixth LP titled Tuesday Maybe which is slated for release on June 16th, 2017 on Above & Beyond's label Anjunadeep!
Tuesday Maybe's full track listing:
01 – Running Away Ft. Eli & Fur
02 – Set My Mind
03 – oceans Ft. Liu Bei
04 – Lullaby Horizon
05 – The Call Ft. Doe Paoro
06 – Slam
07 – We Move In The Dark Ft. Hendrik Burkhard
08 – Diamond Dust
09 – A Sheltered Place
10 – Closer Ft. Krister Linder
11 – Tuesday Maybe
The album features previous releases such as the 2016 progressive anthem "Set My Mind" which features an infectious vocal riff combined with bouncy string pad melodic line. "Oceans" features Liu Bei and is one of the more ethereal and chill tracks of the album – reminiscent of a calming stroll on the beach. "The Call" features Doe Paoro on vocals and is a deeper track that infuses elements of R&B and even dubstep (the bass line towards the end of the track is a dirty wobble inspired riff). "Slam" is an absolute progressive banger that utilizes counterpoint between the bass lines and the string pads – this is definitely a dance floor hit. "Diamond Dust" is a perfect example of blending classical influences with electronic dance music – it is riddled with beautiful string melodies, piano accompaniment and light percussion. The final track of the album is titled "Tuesday Maybe" is the longest one on the album and begins with a repetitive synth riff that is soon joined by a spacey vocal hook and slowly establishes an extremely dancey groove.
Tuesday Maybe as a whole, is heavy on the side of implementing string pads and orchestral motifs throughout – the album is well developed as a combination of dance and classical elements, and is one you should definitely listen to! You can grab your pre-order here and stay tuned for streaming links when we have them.