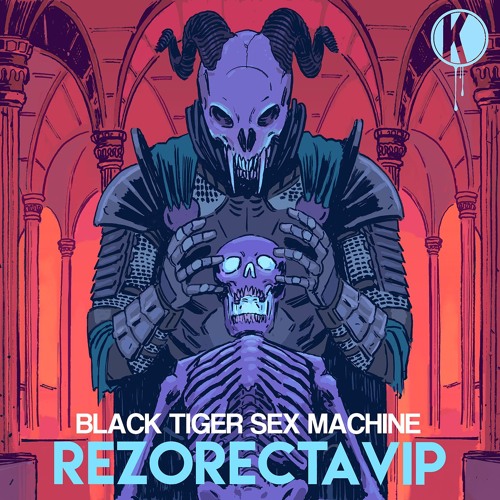 Black Tiger Sex Machine – Rezorecta VIP
If you're a real fan of the supergroup Black Tiger Sex Machine then you know "Rezorecta" is one of their biggest hits to date. This past week the trio took the original song for a spin, replete with dirty, wall-of-sound synths, catchy melodic bass verses, and a mixture of drum patterns that gives the edit variety. This powerful concoction is what we assume would happen if you mixed heavy metal with dubstep.
This single was dropped in celebration of their EDC Las Vegas set this past Sunday, June 17. If BTSM's epic after movies are any indiction, their debut at one of the country's largest festivals was sure to be one of the rowdiest sets of the weekend. On their latest drop, "Rezorecta VIP" the mysterious Kannibalen Records trio prove yet again that they're not stopping anytime soon with creating bangers.
Black Tiger Sex Machine – Rezorecta VIP