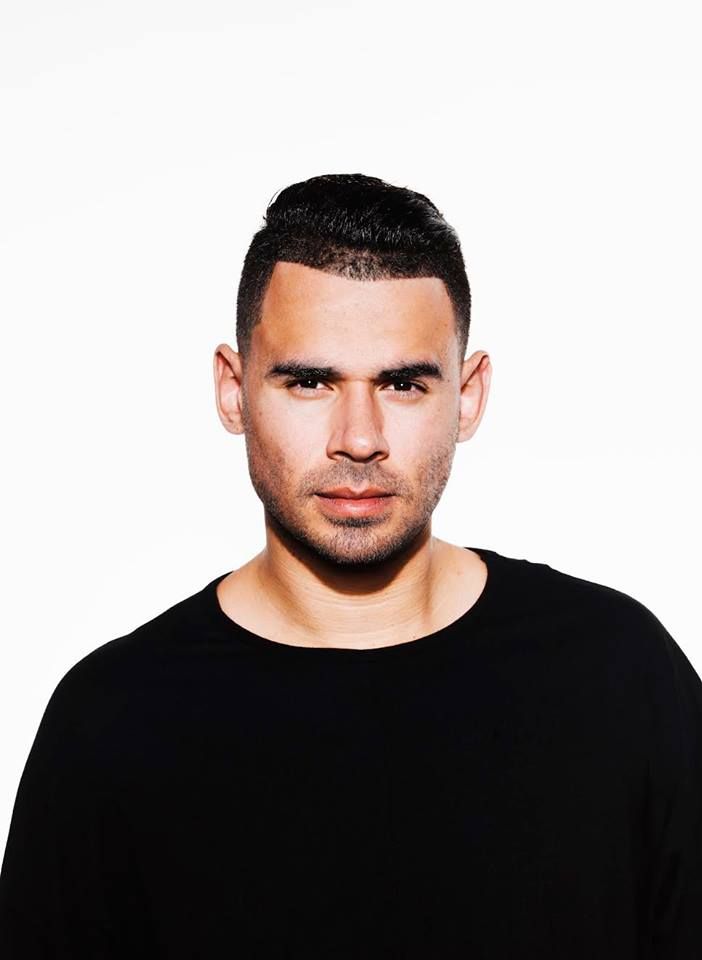 Afrojack has had a busy year so far with lots of new music and a phenomenal set at Ultra. Recently Afrojack released his new single 'Another Life' with Ester Dean and David Guetta to get fans excited for what Afrojack has in store for this summer. The Dutch powerhouse DJ took a moment to chat with EDMtunes about everything that he has been up to.
Currently where are you playing and what are some of your upcoming performances?
I'm off tour and on tour. As a DJ you're almost always on tour. I just got back from Switzerland and now Im in the studio for a session. Tomorrow I go to Boston. I'm in the USA for three days. I'm doing a show in Atlantic City, Boston, Phoenix, and Vegas. Then I'm doing a show in Italy, three shows in Holland, then I'm in the studio for three days. Then I'm going back to America. That's like the next 15 days haha.
You have had quite a busy past few months. You released a number of great singles, "Gone" with Ty Dolla Sign, "Wave Your Flag", and most recent "Another Life" with Ester Dean and David Guetta. Can you tell me what has been your favorite song that you have released in the past few months?
I think out of all the records that have come out in the past few months 'Another Life' is my favorite. It really represents sound wise some of the things I'm loving right now. 'Wave Your Flag' is an older record, which was made earlier but it came out really late. 'Gone' is also really something that is a taste of what I am working on right now.
You played a killer set at Ultra where you brought out some big hip hop stars such as Ty Dolla $ign, O.T. Genesis. How was it working with them for your Ultra set and do you plan on more types of performances like your Ultra performance soon?
It required a lot preparation, the whole set, not just the collaboration, but also all the visuals and lighting and all the new music were things that were heavily worked on. It was definitely a lot of fun and we also did a couple of new records that we produced together. It was a lot of fun so I definitely will be doing live performances more often.
You recently announced the line-up for the your "Jacked" stage at Tomorrowland. Can you tell me anything more we can expect from your stage this year?
I've been doing the Jacked stage for a while now. We have a lot of friends playing there. A lot of artists signed to our recordings. I think the most fun thing for me about it is most of them are my friends. I started picking this up again this year. I remember last time was four years ago and we had Quintino and Bassjackers. These were all new and upcoming artists at that time and now they are touring the world. Its great to see and hope that the artists that are playing at Tomorrowland this year will all have the same future.
When was your "I made it moment". What has been the most moving moment of your career? What has been the scariest?
I don't really pay attention to that. I'm always living so much in the future that sometimes I forget where I am at that time haha. I think the first time I played at the EDC Vegas main stage was really really impressive. The last time I played at Ultra was really scary because I had such a late and prime time slot. Those moments are moments that will always stick with me.
Beside that its like an on going journey. Its so much fun. Its like your in the middle of a movie but you don't just stop and go back. You just keep going and going and theres no end. When I make a new song its like another 'I made it moment'. It happens sometimes when Im playing a video game or even if its just a phone call.
Being from Netherlands do you think the Dutch audience is drastically different than the American audience? How would you compare EDM fans from some of the various countries you've played in? 
They're actually really different. Like America is the epitome of western culture because its one big country. I started noticing on Instagram because I'm traveling between countries so much how every country has become localized through social media. Every country is regaining they're own hype. When social media came about it brought every one together but now everyone is going back to their own roots. This is due to the fact that software is really handy on narrowing down what people like and people usually like what is in their area. So social media right now is separating and isolating countries.
For instance in China people love the big room sound of 2015 and 2016. When I played in Switzerland they love trap and hip hop. When I played a special remix of Goosebumps there shit goes off!! That happens also in America. Americans love bounce, trap, and hip hop. In Europe however only certain hip hop things work and when you go to trap they don't get it. You lose them. Every part of the world likes different stuff. It could be me because I like to diversify a lot of my stuff. People really don't know what to expect from me.
We noticed you played a techno set last year with Benny Rodrigues at Mysteryland. Do you have any side-projects planned?
I've released a dozen of songs as my techno alias Kapuchon. I only played them in my sets and I haven't really sent them out to anyone except Benny Rodrigues. Its a passion project you know? It would really weird if I started playing a techno set in the middle of OMNIA Las Vegas. People would not understand or appreciate it. When it does get appreciated, like in Ibiza or at after parties after a big festival, that is a dream come true for me. To be able to play music that is not attached to me as a producer and to be able to play freely is A LOT of fun. It's one of my hobbies.

I would like to know more about your alias "Kapuchon". When and where will he be making an appearance?
Kapuchon is Dutch for hoodie. He is making an appearance in Ibiza at Hï. At Tomorrowland I will be playing a lot of sets in general as Afrojack. My sets at Tomorrowland are still a surprise and don't want to give much away. If the situation arises I will definitely open up my techno folder.
You are also playing in Ibiza at Ushuaia, Hï, and Pacha this summer. What can we look forward to from these sets?  
Those sets will be a lot more housey and more leaning into techno. The thing about European crowds is that they are more used to house and techno because its been the main form of music in nightclubs for the past 5 to 10 years. There's more techno parties than EDM parties in Europe. The European crowd allows me to do a lot more transitional stuff.
I know you are also playing with David Guetta at Ushuaia and Pacha. Anything new and exciting collaborations planned with David Guetta?
Definitely have things planned and can't give much away. Stay on the the look out for stuff.
 What does Afrojack have planned for the rest of 2017?
I have a lot of records ready and I am working with a lot of producers from our industry like Tiesto and Hardwell. There's a lot going on but I don't want to spoil it. I want to keep it magical and surprising. I want to let the music speak for itself.
Summer is coming up, and everyone loves ice cream during this time. If Afrojack could be an ice cream flavor what would he be? What is your favorite ice cream flavor?
Afrojack would be strawberry and strawberry is my favorite flavor haha. I might even be hot chocolate if that is possible because you never see that! It might exist though.