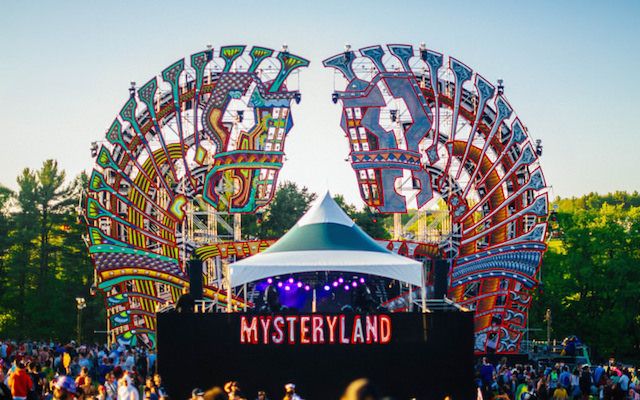 The dance music industry underwent a monumental shift over the last year or so, which we have covered extensively. In the wake of 2016, numerous festivals left this earth and left plenty of devastated fans in their wake. However by April 2017 it seemed like things have leveled off and maybe even expanding again.
However there are troubling signs that yet another festival is on its deathbed, and it comes from a very familiar source. Mysteryland is another festival from ID&T, the creators of Tomorrowland. When TomorrowWorld came to America, Mysteryland was similarly expanded to the infamous Woodstock grounds. While TomorrowWorld seemingly took its final bow in 2015, Mysteryland USA soldiered on with a shift in focus. When SFX emerged from bankruptcy as LiveStyle, the management went out of its way to let us know that Mysteryland would be going after the Coachella pop music vibe.
For the latest Mysteryland, the lineup has been announced however it was less than impressive. On top of that, Mysteryland sent out a an email indicating that all official communications would cease several weeks ago. There has also been 0 social media activity from the festival since March 31. Obviously that set off a few alarm bells, but now EDMIdentity is reporting that its own sources are indicating a full cancellation is coming. Given what we've seen from cancelled festival in the past and what we've seen from Mysteryland recently, we tend to agree.
Regardless of what happens in the US, Mysteryland's European counterpart is not connected to LiveStyle and is unaffected by these developments. However that would mean Electric Zoo remains the only major New York City area EDM festival left. Did you buy a ticket to Mysteryland USA 2017 and are you concerned?
Source: EDMIdentity