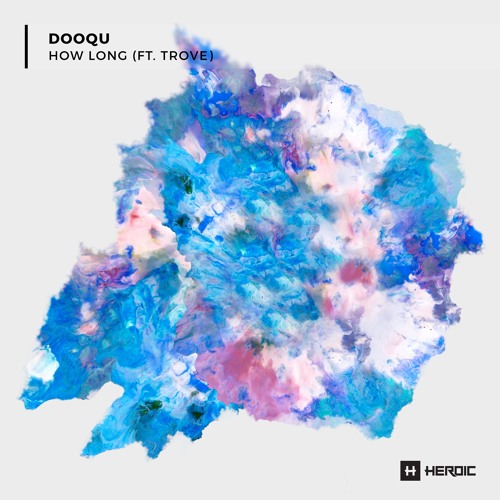 Dooqu – How Long (ft. Trove)
Denmark-based producer Dooqu has teamed up with Australian vocalist Trove to create a beautiful new single titled 'How Long', out everywhere on Heroic Recordings. 
Future bass is one of the hottest genres in the game right now so, of course, over saturation is bound to happen – but thankfully, "How Long" does not fall down that pit. Instead, it's a song completely in its own lane with a fresh feel. It's soft to the ears thanks to the canvas built by Dooqu; Trove's standout vocal performance is the cherry on top.
When asked about the track, here's what the artists had to say:
"I want people to feel they are a part of the different levels of energy in the song. The smooth and relaxing vocal of Trove taking the song in his hand and pushing it to its maximum. It surprises you when the drop hits, but somehow it feels so expected anyway." – Dooqu
" When I first heard the track I thought it was a really forward thinking sound and the synths and layers in it are fresh and ahead of the times. I think the collaboration aspect was special too. It's rare that a topline goes so smoothly from the first review so I think when something is right, it makes sense and that's unique in itself." – Trove
We'd love to hear more from these two, perhaps even a collab EP as they go together like peanut butter and jelly. Enjoy the track below!
Dooqu – How Long (ft. Trove)