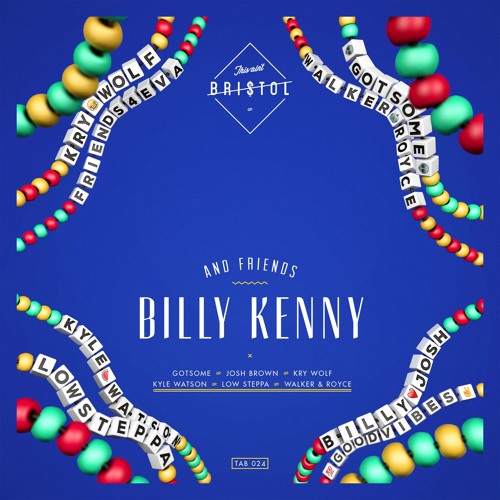 Billy Kenny & Friends EP
Billy Kenny is a man of many talents, and many friends. His most recent musical endeavor blends those two things together on the Billy Kenny & Friends EP released on his co-run imprint This Ain't Bristol. The friends include Walker & Royce, Kyle Watson, Kry Wolf, Low Steppa, GotSome, and Josh Brown.
The 6-track EP is a continuous flow of irresistible and refreshing sounds from each featured artist. "The Lonely Robot" featuring Kenny's fellow Dirtybird players Walker & Royce is a techy track topped off with funky synths and a subtle undertone of that classic Dirtybird sound. "Rave Cave" shows a trippy side of Kry Wolf, with otherworldly vocals and brain-shaking sounds that flows into a sick, danceable beat. "The Pharaoh" is easily the most unique track on the EP, showcasing GotSome's talent for keeping people on their toes. "Clap Clap" with Low Steppa is a techno and house jam that simply makes you want to dance- and clap. "Liftoff" with Josh Brown is a perfect example of his knack for incorporating heavy synths into a filthy deep house sound. Last but certainly not least, "Wiggly Worm" with Kyle Watson starts off with a satisfyingly chill beat, but then takes off into one of the most fun tracks I've heard in a while.
It's always exciting to see artists collaborating and making the music community closely knit with some awesome tunes. The previews of each track are nothing but impressive, making the wait for the full version of the EP to drop excruciating. The Billy Kenny & Friends EP is out on This Ain't Bristol April 14th. Until then, enjoy the preview on SoundCloud below!
Billy Kenny & Friends EP | Download