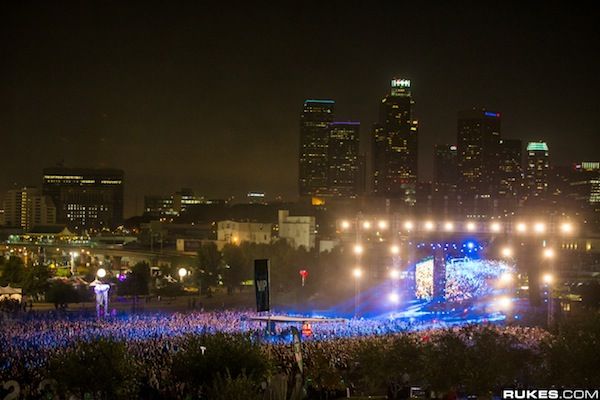 After closing down for a $20 million renovation in 2014, the former home of HARD Summer, Day of the Dead, FYF Fest, and many other events, is finally hosting another music event on its grounds. Los Angeles State Historic Park was last used by HARD for their 2013 edition of HARD Day of the Dead before closing down for a multi-year-long renovation to revitalize the grounds.
Since being kicked away from their venue, HARD has bounced around various venues including the Pomona Fairplex, Whittier Narrows Recreation Area and the Fontana Auto Club Speedway, where it will return for HARD Summer this August.
L.A. State Historic Park is finally planning to open its newly renovated grounds to the public on April 22, 2017. The renovations were scheduled to take only one year, but the project suffered from several setbacks. Good news is, the park is finally ready to open and appears to be prepared to host some music festivities.
Today, it was announced that a brand new, one-day, 21+ music, art and food festival called Skyline will be taking place at the venue on Saturday, May 20, 2017. The festival is being put on by Radio Hill and 89.9 KCRW, with other collaborators including DoLA, Space Yacht and The Well.
The lineup for the event consists of Miike Snow, Duke Dumont, Lido, Eden, Michael, Elohim and Jason Bentley. The festival will have a 2:00 p.m. start time and will presumably be one stage, unless other artists are added to the lineup at a later date.
Hopefully this festival goes well and future events like HARD Summer can make their way back home to the L.A. venue. Check out the official details for the upcoming festival below, and grab your tickets here.