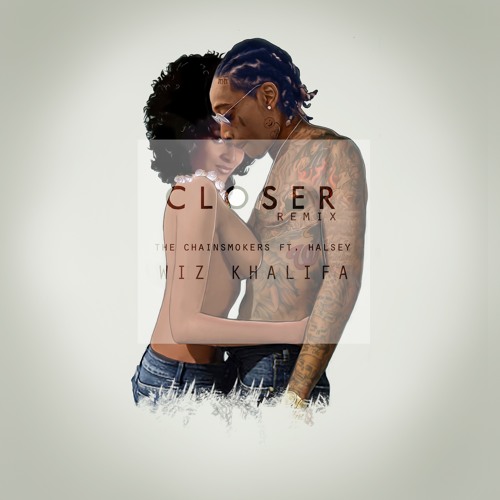 Just when you thought you'd memorized 'Closer' like the back of your hand, Wiz Khalifa comes out of the woodwork with a surprising rendition of the electronic-pop hit. Although you may be exhausted on The Chainsmoker's classic rendition, this track offers a different take on romance and love in true Wiz fashion.
Over the weekend Wiz released the official 'Closer' remix on his SoundCloud page as a supplement to his recent drop of the track at the 2017 Okeechobee Music Fest. The song features his signature auto-tuned vocals and the original chorus, but with a mellow cannabis-infused hook. The storyline is a light contrast to the original theme of scandalous and regretful hookups with exes. In the Wiz Khalifa version, he's seeking for a ride-or-die type of love that "accepts his language." That love language of course consisting of smoking joints and carefree vibes. Spoken like a true stoner.
If you're looking for a hit (no pun intended) with a fresh take on modern romance, you can check it out below.
The Chainsmokers – Closer (Wiz Khalifa Remix)