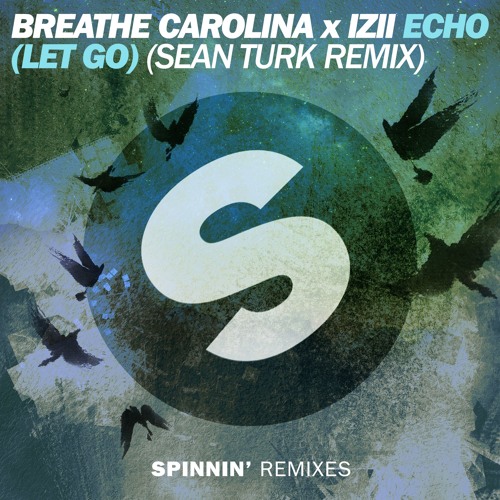 Breathe Carolina x IZII – ECHO (LET GO) (Sean Turk Remix)
Our favorite "bedroom bass" producer/hit man remixer Sean Turk is back again with another baby making cut for you. Turk has been previously enlisted by indie electronic act Phil Good and the emotionally heavy Stephen, hitting home runs on those remixes and proving his versatility.
This time around Sean Turk received the call from Dutch powerhouse Spinnin' Records to add his signature touch to Breathe Carolina and IZII's "Echo." The original was an EDM anthem with a youthful sound full of vocal chops throughout the drops. In Sean Turk's version, he adds more soul to the song with the use of clever percussion choices in the instrumental and the perfect synths in the drops to compliment the silky smooth canvas. Turk impresses yet again with his emotional meets heavy sound. Enjoy!
Breathe Carolina x IZII – ECHO (LET GO) (Sean Turk Remix)