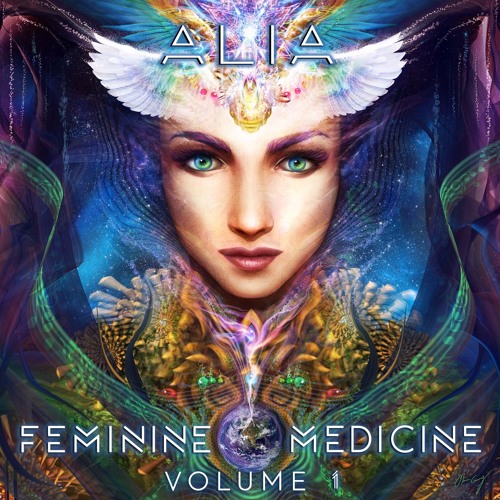 In a predominantly male dominated business, seeing a powerful feminine energy is always a pleasure. Triple threat ALIA is a producer, DJ and vocalist who brings a divine fierce power to her work.  She incorporates all of her talents to create a unique sound blending psychedelic vocals, global exoticism and pulsating bass.
Her latest project, Feminine Medicine, not only showcases ALIA's talents but also pays tribute to other women pushing the boundaries through the art they are creating. With the release of Volume 1 featuring originals and collaborations with some of her favorite female artists, this 7-track album is a project very dear to ALIA. With standout tracks like the 'Huntress' alongside Liquid Love Drops and 'Madre' with Imagika Om, Feminine Medicine is full of music meant for the soul. Pulling inspiration from her colorful hometown of San Francisco and the transformational festivals that she frequents, her sound takes you on an ethereal psychedelic journey.
This project is a celebration of the dedicated women who are expressing themselves confidently and creatively. With the ultimate mission to "inspire a world in which all women feel free to be who they are." Through this first volume, the many more to come, and her feature in the documentary Amplify Her, ALIA is paving the way for women in the conscious electronic music world.
ALIA – Feminine Medicine Volume 1