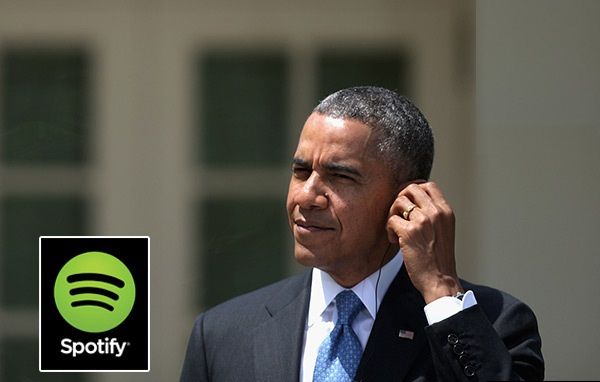 It all started as a joke, when President Barack Obama showed his interest in joining music-streaming service Spotify.
"I'm still waiting for my job at Spotify… Cuz' I know y'all loved my playlist",
This quote comes from former Swedish ambassador's wife Natalia Brzezinski after a meeting with the President at the White House last week.
On Monday, Spotify CEO Daniel Ek took to Twitter to respond to Obama's comment. Spotify created a new position as "President Of Playlists" and stated that the candidate must have "at least eight years experience running a highly-regarded nation", "experience in programming playlists at a federal level", "good team spirit and a Nobel Peace Prize".
Hey @BarackObama, I heard you were interested in a role at Spotify. Have you seen this one? https://t.co/iragpCowpO

— Daniel Ek (@eldsjal) January 9, 2017
Joking aside, Obama has shown a flair for curating playlists. He shared The President's 2016 Summer Playlists: Day & Night featuring tracks from Courtney Barnett, Chance the Rapper, D'Angelo, Fiona Apple and many more, followed by Workout Playlist, which includes 10 songs by Beyoncé, The Black Eyed Peas, Jay Z, Drake and others. We can't wait to see what President Trump adds to his playlist.