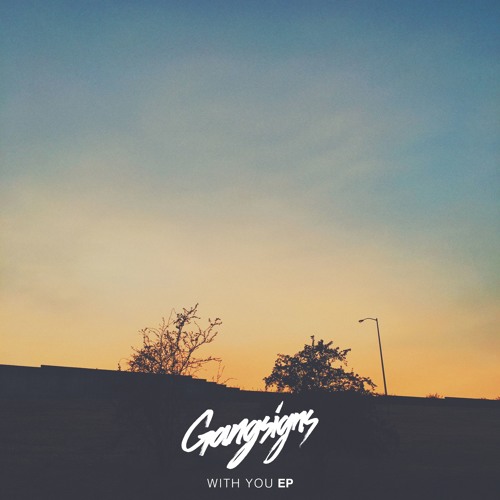 GANGSIGNS – With You EP
Portland-based producer, GANGSIGNS, has quickly risen to be one of the leading acts coming out of the Pacific Northwest. Known for finessing his way from Jersey-Club to Trap to future bass, and everything in-between, he has captured the attention from some of the biggest names in the game.
His latest release is a 5-track EP titled "With You", which is available entirely for free download. Although each tune is distinctly GANGSIGNS, they each stand alone as truly unique tracks. On the one hand, we have the slow and emotional vibes of "LMK", blending future sounds with something of the heaven trap movement pioneered by Slander.
Then we have the upbeat and playful tune of 'Crushed' featuring the vocals of Portland-based artist I$$A. These tunes can easily fit into almost any playlist that fits your style, and are as fun to listen to in the car or in the club. So check the trackless below, and let us know which one of the tunes is your favorite. If this is any sign of the future, 2017 is going to be a big year for GANGSIGNS.
GANGSIGNS – With You EP | Free Download