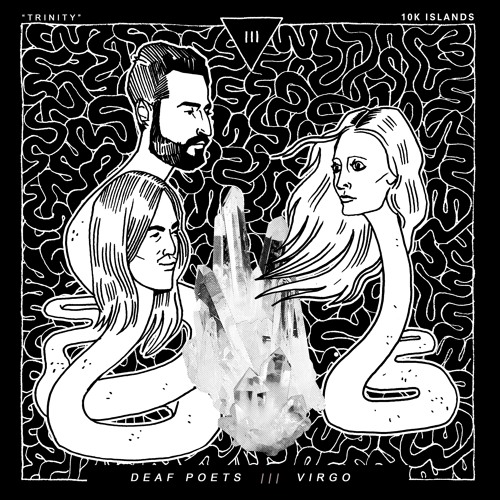 Deaf Poets X Virgo – Trinity
Miami's III Points is one of the most forward-thinking brands the electronic music scene has today. The 4th edition of its flagship festival is only two weeks away and the people over in Wynwood are doing everything they can to keep pushing the boundaries and moving forward. One of the things they've done to do this was team up with Little Haiti's 10k Islands to present their first ever compilation album, Swerving Serpents Vol.1. This community-wide project paired up local Miami artists from different backgrounds and genres and challenged them to create new and original music in 48 hours. The end result is nothing less than spectacular.
This week brings us the fourth and final song from the album, a collaborative gem between artist Virgo and duo the Deaf Poets titled, "Trinity". "Trinity" strays away from the Deaf Poets' usual garage rock style, moving instead towards ambience, letting Virgo's voice float over the production and into your ears. If you're a fan of the track, you can buy your copy of Swerving Serpents Vol.1 on September 29, but for now enjoy the stream below.
Deaf Poets X Virgo – Trinity