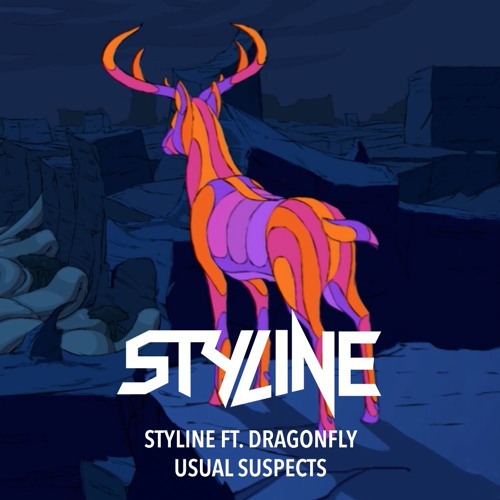 Styline ft. Dragonfly – Usual Suspects (Original Mix)
Not too long ago, Styline came out with a banging little number he called "Suicide Squad" (just in time for the blockbuster film to release). His concept of "Power House" was introduced us, and we were pretty intrigued. With his latest release, "Usual Suspects" we might just be hooked.
With his latest release, Power House Pioneer Styline embraces a new element to his signature sound: Psy-Tech. "Usual Suspects" is featuring seductive vocals from Dragonfly, laying on top of a dark groove, taking listeners on a psychedelic journey. The cross-over record gives us the best of both worlds, and Dragonfly's vocals take things to a whole new level. Unfortunately Dragonfly, also the vocalist on Styline's very first Power House track "Temptation", sadly passed away six months ago of cancer. "Usual Suspects" serves as a tribute to her, and what a tribute it is.
The slowed down Psy track will feature a specially crafted music video that perfectly captures the track's vibe and allows viewers to interpret their own story. According to Styline, "It will let people see things in their own way and connect them with their own memories."
"Usual Suspects" is out now on Beatport via Maskade, but can also be downloaded for free right on Styline's Soudncloud!
Styline ft. Dragonfly – Usual Suspects (Original Mix) | Download | Beatport