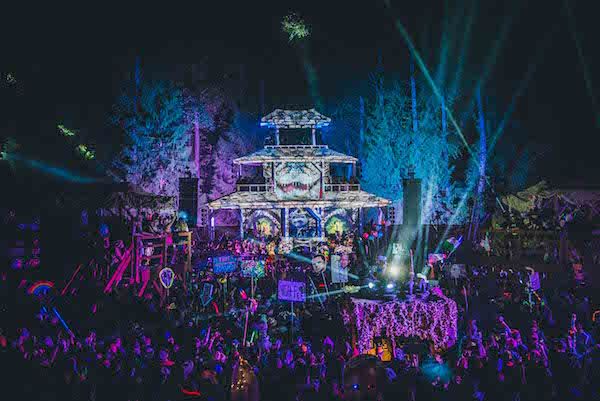 The inspiration behind the name of one of Canada's premier electronic music festivals, the ancient word "Shambhala", is a Sanskrit term simply interpreted as "place of peace". Cited in many ancient Eastern religious texts, "Shambhala" is often described as a legendary kingdom or a mythical paradise where only the pure of heart can live; a place whose reality is as visionary and spiritual as it is physical or geographic; a place where love and wisdom reign supreme. Beyond its ancient roots, "Shambhala" can also be defined as a lifestyle philosophy, one that encourages those from all walks of life to explore their own minds and to transform experiences in ways that awaken and cultivate an enlightened outlook. Adopting and applying these ideas, Shambhala Music Festival has materialized in the form of a thunderous, weekend-long experience that radiates visionary, spiritual and extra-dimensional aspects through music, art, sustainability, wellness and sense of community in its purest forms. Heeding inspiration from the origins of its name upon approaching its 2016's gathering, Shambhala Music Festival only continued to commendably portray the roots of its namesake with this year's 19th installment, which took place from August 5th through the 8th on the Bundschuh family's farm in Salmo, British Columbia.
Since its humble inception in 1996 on the Bundschuh family's farm, Shambhala Music Festival has flourished into a larger-than-life gathering, boasting six jaw-dropping stages, over three hundred musical acts, a multitude of workshops, movement classes, art, yoga, and an irreplaceable personality. Encased within the Salmo River Ranch property (a breathtaking setting of tall mountains and forest greenery), the four-day-long Shambhala Music Festival delivered yet another year of top notch, extremely diverse musical performances lasting each night until sunrise, along with one-of-a kind artistic expressions and a heap of life-changing memories with friends, both old and new. While hosting a carefully curated lineup overflowing with legendary acts like Andy C, Caspa, Rusko, Cut Chemist, Nightmares On Wax, and Questlove, as well as newer pack leaders and groundbreaking acts like Beats Antique, Excision, Opiuo, Justin Martin, Liquid Stranger, Truth, The Widdler, Shades, Snails and What So Not, Shambhala especially excelled this year in catering to an eclectic and eager crowd of music lovers spanning all styles and genres. One year before reaching its highly anticipated 20 year anniversary mark, 2016's installment of the globally esteemed musical gathering served as proof to the festival world that this uniquely intimate, yet monumental showcase of self expression and human connection is a priceless paradise for those in search of broadening their creative horizons and enriching themselves through the healing properties of music.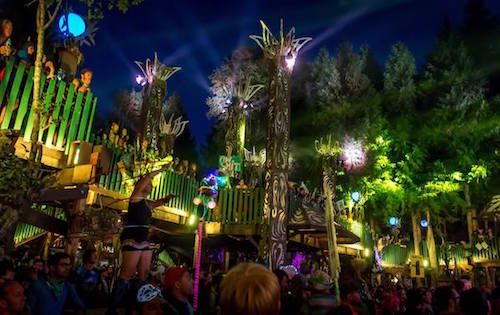 With its 19th year in production just barely sinking below the horizon, Shambhala Music Festival has proven yet again its unwavering staying power as one of the most influential and thoughtful annual celebrations in today's electronic music circuit. To secure your part in Shambhala's roaring 20 year anniversary celebration, taking place next year from August 11th through the 14th, be sure to purchase tickets on sale Thursday, September 1st, 2016, 12 p.m. PST at shambhalamusicfestival.com!