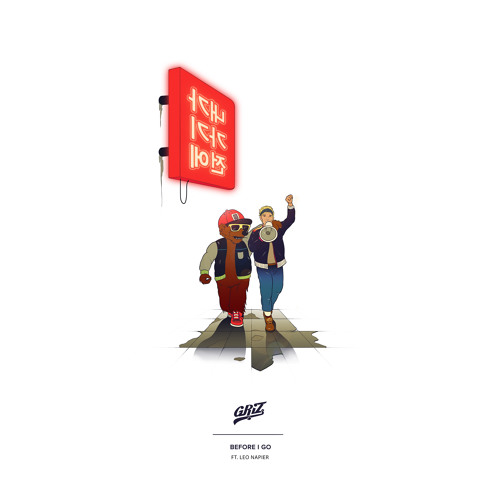 GRiZ – Before I Go ft. Leo Napier
One of the many reasons I love Griz's  music is because of how unique it is. Every track he releases sounds like nothing else out there, and he just keeps doing it consistently. A huge part of what makes him unique is the live aspect in which he produces his tracks, including himself on the saxophone and the guitar work of his pal Muzzy Bearr who you'll see in most of Griz's live performances. There's a different flow, a different feeling to them.
His latest track "Before I Go" features vocals from Leo Napier and carries the same funky vibes that we are used to from this prolific artist. Leo adds an extra element to this already smooth track. His voice brings an intense soul feeling that fits the jazzy instrumental so well. "Before I Go" is out now on All Good Records and can be purchased here and streamed on Spotify. Feel free to listen the track below.