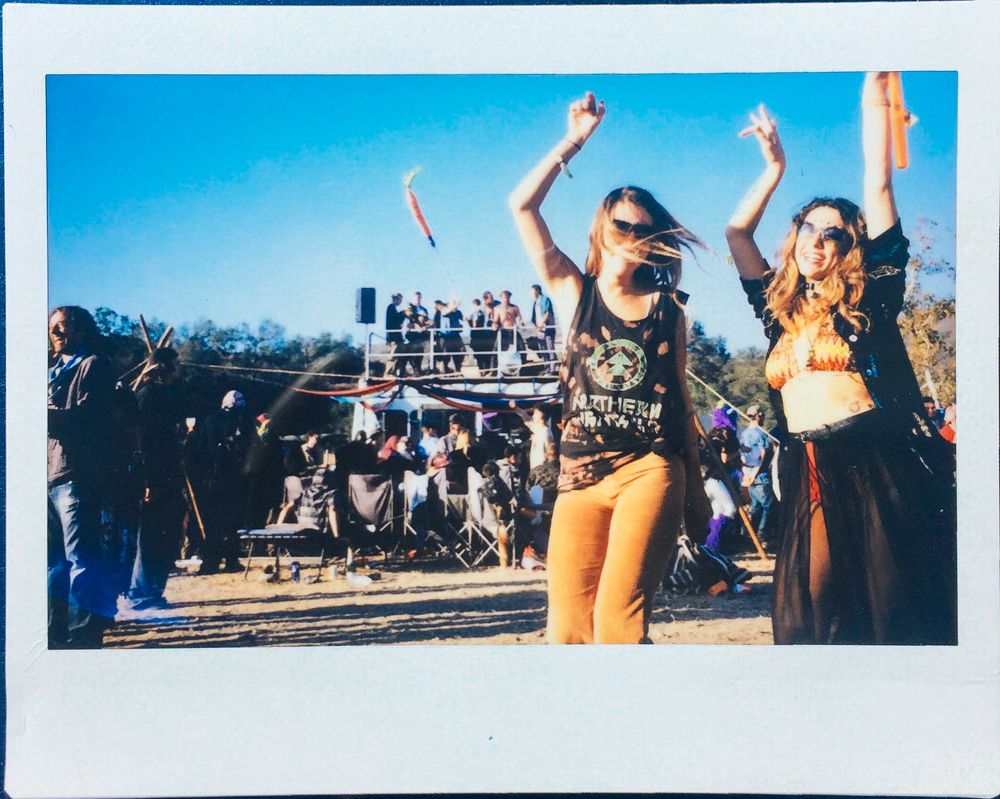 Though the second year of this festival wasn't quite as wet as last year's – no downpours or flooding this time around – Woogie Weekend was absolutely a weekend to remember. The event, which took place at Oak Canyon Park in Silverado, CA, spanned three days – July 8-10. As one of the newer festivals the Los Angeles-based The Do LaB has embarked on, the event is looking promising in its ability to hold its own among the ranks of other Do Lab events like Lightning in a Bottle and their namesake stage at Coachella.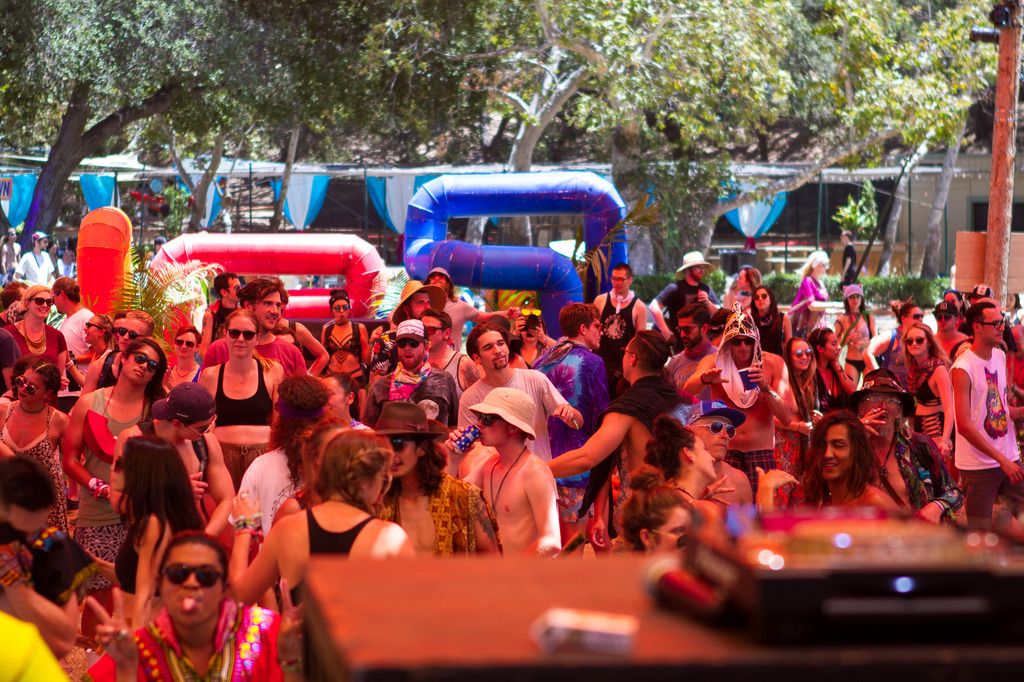 First, the lineup – a house and techno lover's dream. Claptone, Damian Lazarus, Eli & Fur, Beacon, Benoit & Sergio, Totally Enormous Extinct Dinosaurs, Rodriguez Jr., Roman Flugel, Oliver Huntemann, Kidnap Kid – the list goes on. As an avid festivalgoer with a deep love for both the house and techno genres, I was in absolute paradise. The weekend's roster not only brought in artists hailing from the US, but globally – bringing in a well-rounded cultural sweetness that was literally music to our ears. There were no major overlapping set times that caused conflict, and the stages were within easy walking distance without being too close for the respective sounds to conflict. Even in the campsites, renegade stages popped up and you could wander to find any musical genre you pleased; there were smaller stages inside the venue that played afterhours to keep you going all night if you so pleased. The only major disappointment with the two main stages was the sound systems that accompanied these amazing artists; it was challenging to hear from a distance and you had to be relatively close to the stage to get the full effect.
Second, logistics – smooth. For a festival in its second year, it was great to see how well-organized the entire weekend was. There was minimal disfunction, well-trained staff everywhere, easy ins-and-outs between the venue and campsite, and readily available resources within arm's reach at all times. Getting in and out of the festival was a breeze, with minimal traffic and well-organized flow. The parking area was a quick walk to the campsites that made it easy to run back and forth for supplies. Water was aplenty and there was never a line – and I am always thankful for Do LaB events that offer the free water stations as they do. The lines at the food and beverage vendors moved quickly and efficiently, offering chilling beverages (did anyone say coffee?) and tasty grub.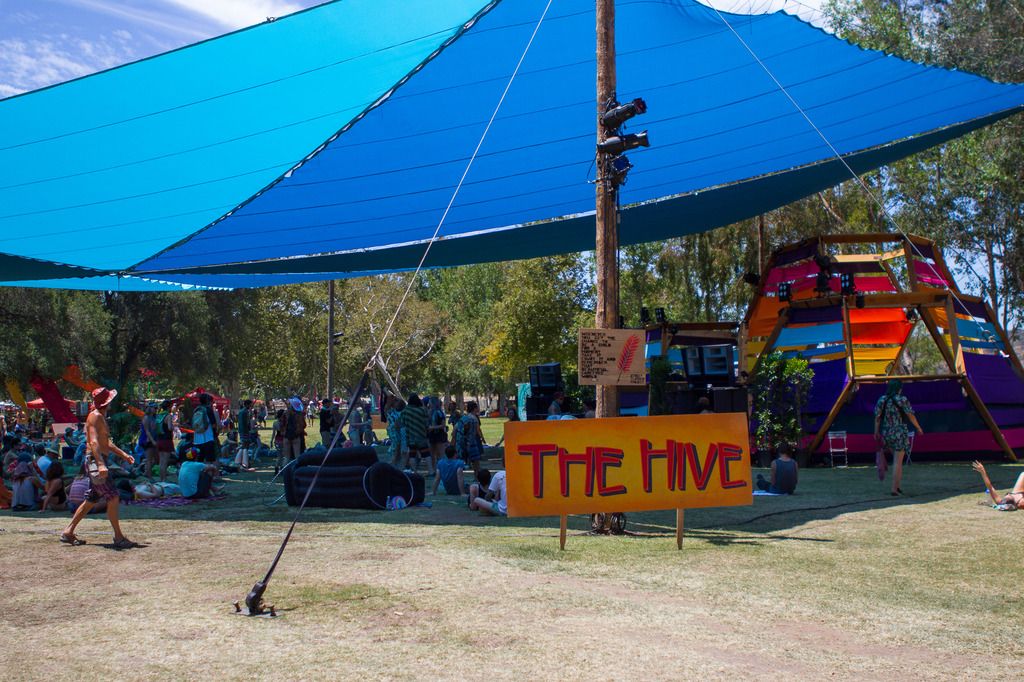 Third, the setup – beautiful. With beautiful, sunny weather all weekend, it felt like we were at summer camp. It was a different – read: f**king awesome – experience to be on grass rather than dirt, which was great for running around barefoot. With two stages, The Hive and Kaleidoscope, there was a perfect balance of shade and color that Do LaB has always been so well-known for. The colorful, intricate structures at their events are always impressive and this event was no different; they truly breathe more life into the space. I personally was in awe of the Kaleidoscope stage and how it was put together. The same industrial pipe jungle gym setup from the Woogie Stage at Lightning in a Bottle was built around a tree, but there was a new addition – a disco ball – that shimmered into the tree after dark and made it a spectacular view as you danced through the night.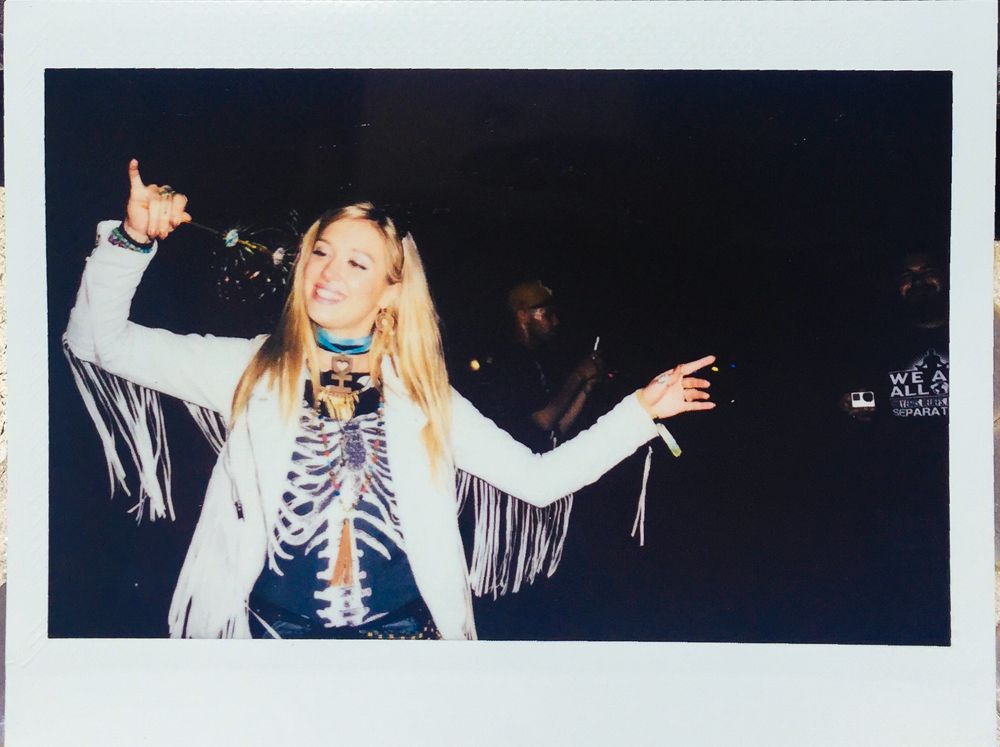 Fourth, the activities and vendors – how could you go wrong with a Slip-n-Slide? The weather was beautiful for the weekend, so it was a delightful break to be able to slide down mid-afternoon and dry off within a few minutes from the heat. Walking around the vendor booths was also refreshing, as there were all kinds of beautiful items for sale, from healing crystals to third-eye pinecones and an abundance of unique pieces hard to find elsewhere. The FUN! art car (no literally, it was called FUN), blowing bubbles as it wandered around the venue, constantly provided us with the child-like bubble-blowing entertainment we all know and love so dearly.
Overall, this festival is definitely one house and techno lovers should try out, and there is so much room for the Woogie to grow. I was thoroughly impressed with all aspects and found it to be well-put-together for it only being its second year. The musical talent delivered with amazing performances and the people that took part in the weekend's festivities were all kind souls. Small but mighty, Woogie Weekend 2016 was a success, and I look forward to seeing how it will continue to evolve next year.

Photo Credits: Aaron Taylor & Greg Chavez