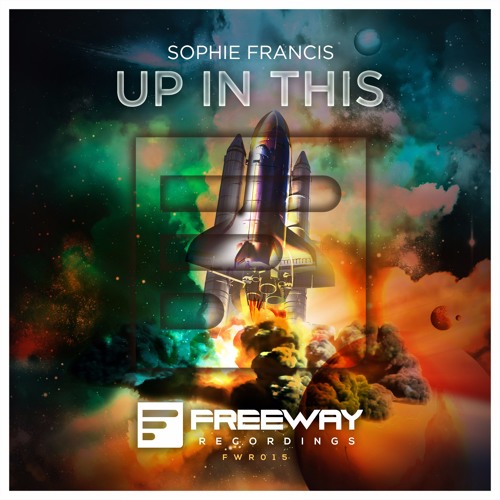 Sophie Francis – Up In This
The Netherlands. Never short on talent are you? Armin, Tiësto, Hardwell, Afrojack, Fedde, Garrix…Francis. That last name may be new to you, and to be fair she's entirely new to us. But she's got our attention, along with a virally growing fan base that's spreading like wildfire on Facebook (already nearly 80,000 fans?!). Suppose you could use some back-story though. Sophie Francis is a 17-year-young Dutch producer looking to make some waves in the music industry's ever evolving dance scene, with aims to debunk her naysayers who highlight her age and gender as a problem. With a full year of school to go, this is one hardworking and dedicated student/musician. Since learning the piano at the age of 9 she's been balancing her music career, social life, and academics. When she graduates in May 2017 she'll finally be able to go full-force in the studio and on stage.
Her latest single, "Up In This," is a mainstage-ready banger, and proves why the likes of Ummet Ozcan and Quintino have already thrown her support. "Up In This" is her second release, after her debut original, "Drop of a Dime," on Freeway Recordings. Her journey to this point is a bit of a fairytale story; after learning one of her most admired producers, John Christian, was building this label, she sent in demos the old fashioned way and landed a spot on their roster. Now under management at 'Always Management', Francis has all the tools necessary to take her career to the next level.
With a breakout 2 hour set at BCM Mallorca (ranked 5th on DJ Mag's Top Club poll), Sophie Francis has gauged just how infectious her sound really is for crowds, and will continue to hone her craft to create some of the best electro-progressive around. "Up In This" harkens back to an era of progressive anthems, with soaring melody, pulse-raising synths, and bumping bass.
Sophie Francis – Up In This | Beatport

The single cracked the top 40 on Beatport, further solidifying her beliefs that she has what it takes to be more than your average teen in the music scene. You can keep tabs on her every week with her new weekly vlog series, something you'll want to do, with 4 more singles set to release this summer and tons of behind the scene action for you to enjoy on way to becoming the next big thing.
Check out our official EDMTunes playlist for the freshest tracks - updated weekly!