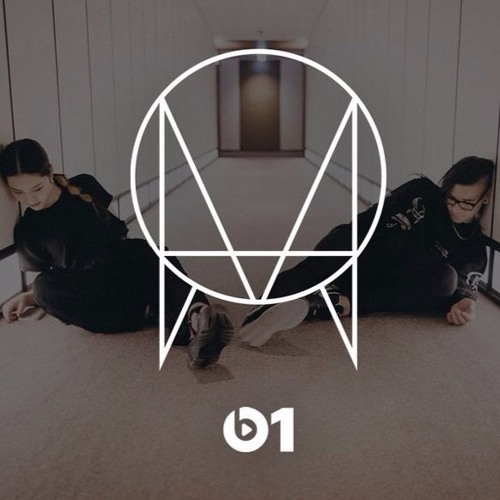 OWSLA Radio Presents Their Sixth Episode
The sixth episode of OWSLA Radio on Beats 1 Radio has arrived.  This is particularly special because Skrillex brought a few friends, including New Jersey DJs, DJ Sliink, Uniiqu3, and Nadus.  Sonny gives a shout out to the Jersey club scene, noting the major influence that it has had on dance music.  The first hour is Skrill just doing his thing throwing down some tracks that his guests made, a few OWSLA records, and just some others that he's been feeling as of late.  Featuring a "Send It Up" remix from Nadus (the original was made by Kany West), a remix of "Run Ricky Run" from DJ Sliink and Nadus, and an original from Uniiqu3 entitled "Yo (I'm Lit)".
The second hour is what OWSLA fans should pay close attention to.  Skrillex turns his radio show into a OWSLA-fest; the heavy majority of tracks played during this segment are being released or have been released on OWSLA Records.  There are so many great artists featured in this hour, including G-Buck, What So Not, Louis The Child, RL Grime, Autoerotique & Hunter Seigel, Kill The Noise & Feed Me, and many, many more.  One track I'm most excited about is Louis The Child's "From Here".  Since the duo released "It's Strange", they have grown at an exponential rate.  Personally, I am a big fan of their music and think they hit a home run with every release, whether it's a remix or an original mix.
Skrillex throws a party on the sixth episode of OWSLA Radio, as he does with most of his live sets.  It's always a good time when he's in the booth.  Put it on and get ready to rage.  The stream is provided below.
OWSLA Radio Episode 6 Tracklist
Vindata feat. Anderson Paak – Own Life
Manolo Rose feat. Fame School – Run Ricky Run (DJ Sliink & Nadus Remix)
Saint & Uniiqu3 – Yo (I'm Lit)
Getter & Ghastly – 666!
Kanye West – Send It Up (Nadus Remix)
Valentino Khan – Deep Down Low (G-Buck Remix)
Dillon Francis – I.D.G.A.F.O.S. (DJ Sliink Remix)
DJ Snake feat. Bipolar Sunshine – Middle (4B Remix)
Boaz Van De Beatz – Flippo
Big Grams feat. Skrillex – Drum Machine
Flosstradamus feat. Casino – Mosh Pit (Uniiqu3 Edit)
Getter – Head Splitter
Jack Ü feat. Justin Bieber – Where Are Ü Now (Marshmello Remix)
Jack Ü feat. Kai – Mind
Bibi Bourelly – Riot (Vince Moogin Remix)
Skrillex & Ellie Goulding vs. Drake vs. Rihanna – Summit vs. Hotline Bling vs. Bitch Better Have My Money (Skrillex Mashup)
Hundred Waters feat. Chance The Rapper & Moses Sumney & Robin Hannibal – Show Me Love (Skrillex Remix)
Tory Lanez – Say It (DJ Sliink Remix)
Wiwek & Skrillex feat. Eliphant – Killa (Cosenza Remix)
Nadus – Nwxrk (DJ Sliink I Run New Jersey Remix)
G-Buck – B.O.B.
Kill The Noise & Feed Me – I Do Coke
What So Not & GANZ ft. JOY – Lone
K-SHiZ – Enter Tha Warzone
Yogi ft. Pusha T – Burial (Skrillex & TrollPhace Remix / G-Buck Edit)
Nadus – Nwxrk (RL Grime Edit)
DJ Sliink ft. Elijah Blake & MNDR – Bed
Benny Benassi & Skrillex vs. Rustie & Flume – Cinema Slasherr (Benzi & Elephante 2k17 Edit)
Baauer ft. Novelist & Leikeli47 – Day Ones
Nadus – Nwxrk
Skrillex & MUST DIE! – VIP's
Gwen Stefani – Hollaback Girl (Stevie G Remix / DJ Sliink VIP Edit)
Skrillex ft. Diplo & G-Dragon & CL – Dirty Vibe
Autoerotique & Hunter Siegel – O.T.F.
DJ Sliink ft. Fatman Scoop – Higher
DJ Rashad ft. Earl – I'm Too Hi
DJ Rashad & DJ Manny – R House
Skrillex & Team EZY ft. NJOMZA – Pretty Bye Bye
Tracklist via Reddit