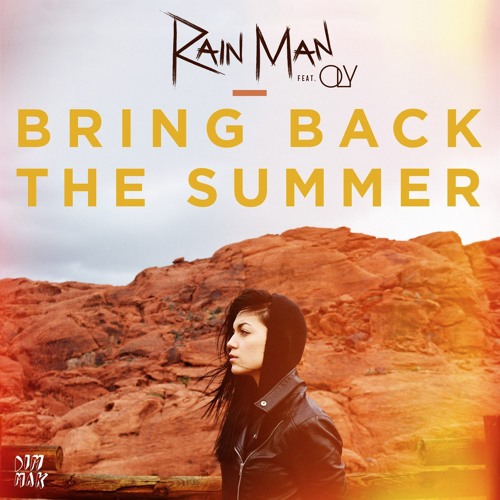 Rain Man – Bring Back The Summer (Feat. Oly)
When Rain Man released "Make The Fire Burn" last year, it was the return of dubstep, an art most producers are mixing with trap these days. Alas, Kris Trindl hopped on the trap bandwagon swiftly after with "Broke Bitch", but balanced the two genres when "Dope" hit airwaves more than a month ago. Either way, those tracks were a major contrast to his Krewella days. Now, it seems like he's abandoning his new-found freedom in favor of more pop sounding chemistry with "Bring Back The Summer" and it doesn't seem like he cares too much. In an interview with Billboard, Kris compared his latest track with that of Krewella's "Alive" in regards to style, similar synergy with Oly, and hesitation surrounding the release.
"Back in 2012 with Krewella when we released "Alive," we almost didn't put that song out because we had been making dubstep and bass songs. We thought it was so much different than our other stuff and didn't know if we could put it out because this was 2012. If we didn't release "Alive" when we did – because we thought it was too poppy and people wouldn't respect us – our career would've had a very different trajectory. So when "Bring Back the Summer" was on my plate, I just said, "F— it, it's music. Let's put it out."
When it came to working with Oly…
"We sort of have the same synergy that was created with Krewella. When I sit in the room with Lianna, I see that again and see how much potential there is. I can go through my work, they can go through their work and we come together to make something special."
Kris' bass bangers of last year were generated to prove to everyone that he is a producer of many genres and is far from a "faker". It's clear his future will contain many samples of genres and fearless representations of himself.
Rain Man – Bring Back The Summer (Feat. Oly) | iTunes