Deep in the heart of the San Manuel Amphitheater, wondrous beats and mystic melodies entranced festival-goers as Beyond Wonderland descended upon San Bernardino yet again for its 6th edition. This year marked yet another successful weekend, as Insomniac Events transformed the gorgeous mountain venue into a world of dazzling lights and sounds.
Upon first entering the venue, I noticed that the expanse of the festival was much smaller this year compared to last. Everything was scaled back to make it seem like the space was more fully utilized. The main stage itself incorporated less art and more LED screens and visuals such as lasers, fire, water and fireworks. I was a little disappointed with this because my boyfriend and sister had never been to an Insomniac event before. I was looking forward to showing them the beauty of the main stage, but plans soon changed when we got into the festival. However, this is not to say that the festival had less to offer than previous years.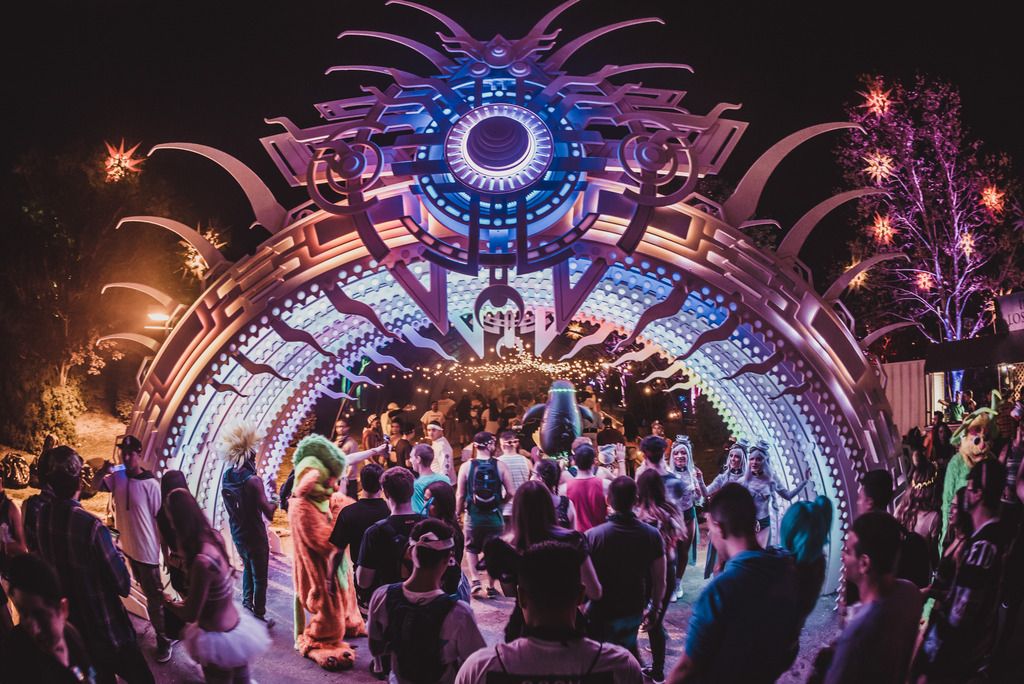 In fact, it is arguable that there was more to offer this year to make Beyond Wonderland a full festival experience. Rather than focusing on the main stage, I noticed that there were more art installations throughout the whole venue. Attendees were greeted by a dazzling Starport leading to the main area of the festival. A giant chess piece looking out onto the festival, the Beyond ship, and a giant Kraken-themed boat slide were just a few of many wonders to behold during the weekend. They also had various food trucks, including LA's famous Kogi's and Middle Feast, the season 5 winners of The Great Food Truck Race. Trying them both for the first time, I can see why they are so popular among foodies and locals alike.
But art and food were not the only things we had to look forward to. As many fans of Insomniac know, the company has been really focusing on expanding their lineups with big names as well as on-the-rise artists. Dada Life, Seven Lions, and Deorro were just some of many wonderful artists who headlined the Beyond Wonderland main stage. Meanwhile, the Outer Realm arguably held as a main stage of its own because of how well it compared to the Queen's Domain. Hosted by Dreamstate the first day and Bassrush the second day, it was clear to see that there was a diverse array of talent for everyone to enjoy. Myon & Shane 54, Ferry Corsten presents Gouryella, Bro Safari and NGHTMRE dominated the stage and proved that there can be more than one main stage.
While I do have to say that the main stage was not as impressive as years past, Pasquale Rotella and the Insomniac team never fail to deliver on a wonderful festival experience. The shift of focus from the Beyond Wonderland main stage to the festival as a whole reflects an ever-changing company that strives to bring new experiences to their headliners every year. I look forward to seeing what they will bring to Las Vegas for the 20th birthday celebration of the Electric Daisy Carnival.
Photos courtesy of Insomniac Media