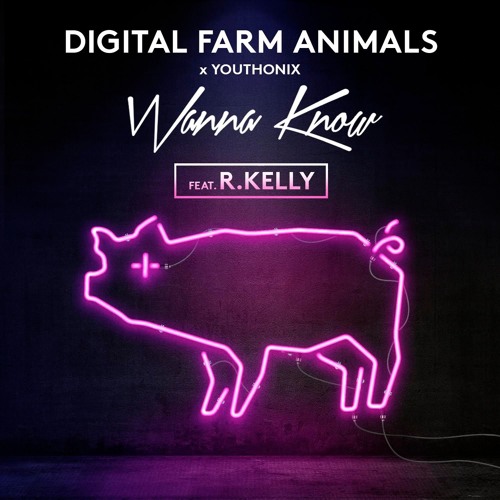 Digital Farm Animals feat. R. Kelly – Wanna Know
Over the past year, London based phenoms Digital Farm Animals has carved out a nice chunk of sizable records out of the proverbial pie that is the music industry. Already collabing multiple times with Netsky, having their tune "True" remixed by the likes of Mike Mago, Le Youth, Jarreau Vandal and Low Steppa, being featured on the producing credits for Dua Lipa's "Be the One" and releasing a few remixes of their own in the process, it seems that this train will be hard to slow down.
Next up on the release schedule is their monster team up production, premiered as an 'Essential New Tune' by Pete Tong with Youthonix featuring the legend R. Kelly. Utilizing a sound that DFA has been crafting for a bit now, the hard hitting bass stabs combined with R. Kelly's sultry and distorted voice resonates well in all aspects. A little birdy said they were in Los Angeles working on some material with a special collaborator. Stay hooked on the social media pages for updates and their sly photoshopped images with pink pigs.
Digital Farm Animals feat. R. Kelly – Wanna Know | Download