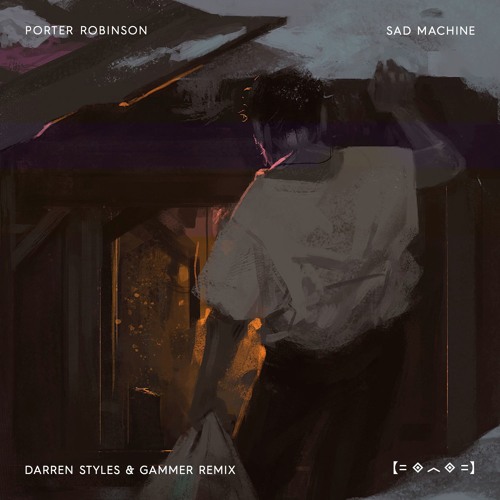 Porter Robinson – Sad Machine (Darren Styles & Gammer Remix)
Darren Styles and Gammer are both huge names within the Hardcore sub-genre of dance music. Hardcore is more popular in the UK, but the people who like it, love it. Darren Styles has had a long and successful career, releasing 2 solo albums and several other hits since the early 2000's. Gammer has seen just as much success over the years, collaborating with most of the big names in hardcore and releasing several hit singles over the years. This remix of Sad Machine perfectly keeps the original emotion within the song but adds a revved up twist that is more dance-floor friendly.
The intro is slow and then the echoing melody chimes in with the vocals, just like the original, until the rise up and drop into a typical fast paced and high energy hardcore drop. This track really showcases the best of both worlds, Porter Robinson's captivating melodies combined with the energy of Darren Styles and Gammer. This track will never fail to get the entire room moving. Check it out below and let us know what you think!