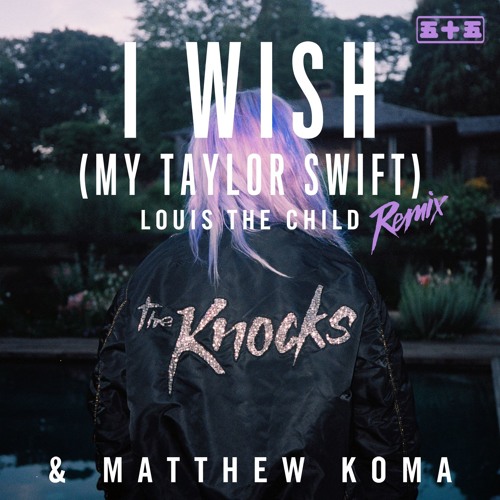 The Knocks & Matthew Koma- I Wish (Louis The Child Remix)
Chicago-based duo Louis The Child has seen their popularity soar since the release of their single "It's Strange", featuring the talented vocalist K.Flay. The track landed a spot on the Fifa 16 soundtrack and recently received a trippy music video as well as 20 stellar remixes, with highlights from Wheathin, SoySauce and Chet Porter. Louis The Child now seems to be shifting their focus to remixes, as they just delivered brilliant future bass remakes of Ty Dolla $ign's "Blasé" and Miike Snow's "Genghis Khan". Their newest project sees them taking on electronic duo The Knocks' "I Wish", as they flip their collaboration with frequent electronic music vocalist Matthew Koma.
"I Wish" begins with Matthew Koma's saccharinely poppy vocals complemented by Louis The Child's silky smooth synth play. Their wavy and sleekly polished production builds perfectly to the high energy drop, which explodes with an invigorating influx of euphoric future bass. Louis The Child effectively flips this track completely on its head, turning it into the kind of feel good anthem the duo's fans have come to expect.
The Knocks & Matthew Koma- I Wish (Louis The Child Remix) | Hypem