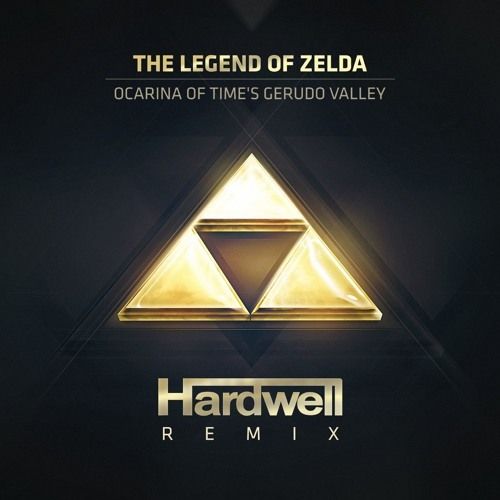 The Legend of Zelda – Ocarina of Time's Gerudo Valley
(Hardwell Remix)
After spending the last few years growing his brand to become one of the biggest and most recognizable names in dance music, Hardwell is expanding his portfolio, first as a philanthropist with his United We Are Foundation, and now, into the mainstream with a special remix of the theme song from The Legend of Zelda: Ocarina of Time. Released in 1998, the Nintendo 64 game was one of the most iconic and most-played video games of the 90s, and to celebrate the release during the 2015 Game Awards, the Revealed Recordings boss was commissioned for a modern-day makeover of the video game classic.
On his remix of the Gerudo Valley theme song, Hardwell takes the video game anthem and injects it with his trademark, big room style. Gone are the smooth string arrangements of the original in favor of glimmering synth melodies, frenetic kicks, and blaring horns that are made to dominate main stages worldwide.
The Legend of Zelda – Ocarina of Time's Gerudo Valley (Hardwell Remix)