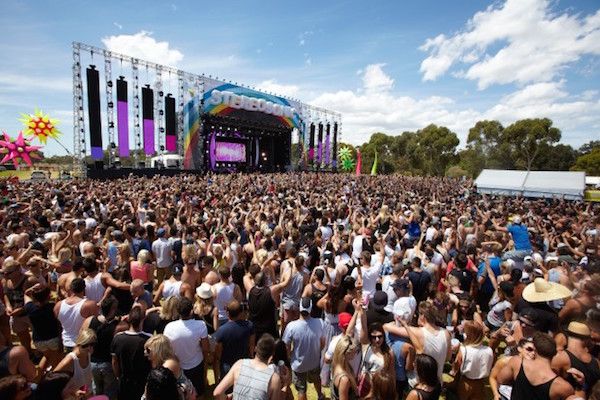 Australia's fastest-growing touring music festival, Stereosonic, has been on the receiving end of some major scrutiny for the alarming amount of misconducts, arrests and tragedies that have unfolded during its tour stops this year. At the festival's first stop in Sydney, a 25-year-old woman was taken from the Sydney Olympic Park venue and transported to a nearby hospital where she was later pronounced dead due to an alleged drug overdose, which was reportedly caused by the consumption of water with diluted ecstasy in it. That same day, another 22-year-old woman was in critical condition at a nearby hospital after being put into a medically induced coma. Stereosonic's Perth stop bore witness to the extremely controversial act of three police officers testing positive for methamphetamine and ecstasy (however, the officers were not charged for illegal drug use since they weren't caught actually carrying anything…), its Melbourne leg saw 60 arrests for drug offenses by the afternoon, and a combined 20 hospitalizations and 190 arrests were made at its Melbourne and Brisbane events. To make matters even worse, Steresonic's Adelaide stop marked the touring event's second fatality in a week.
According to an initial investigation by police, a man died at Royal Adelaide Hospital after being transported from the festival's grounds at Bonython Park after consuming an illicit substance. He was also said to be in possession of several pills. Another man was taken to the Royal Adelaide Hospital at noon after he suffered from a medical episode and was claimed to be in critical condition. Police also credited this unfortunate happening to the consumption of an illicit substance. And before either of these men were taken to Royal Adelaide, police had already seized 19 pills from other attendees and given charges of drug diversion to three of them.

Stereosonic organizers released a statement Saturday, advising attendees of their festivals to adhere to the upmost safety.
"Our First-Aid and general event staff are there to help you and not judge, if you or one of your friends are in trouble there will be no consequences for presenting to first aid. We encourage our patrons not to play Russian roulette with your lives. We have always had, and continue to have a zero tolerance policy towards drugs and if people are caught bringing them in they will be denied entry and removed from the site."
It's worth noting that many people, including popular Australian electronic duo Peking Duk, have responded to the tragedy by encouraging festivals to start testing pills.
Another festival death. This is becoming ridiculous. We can start saving lives today. It's #timetotest pic.twitter.com/82zfSBXCAC

— Matt Noffs (@mattnoffs) December 5, 2015