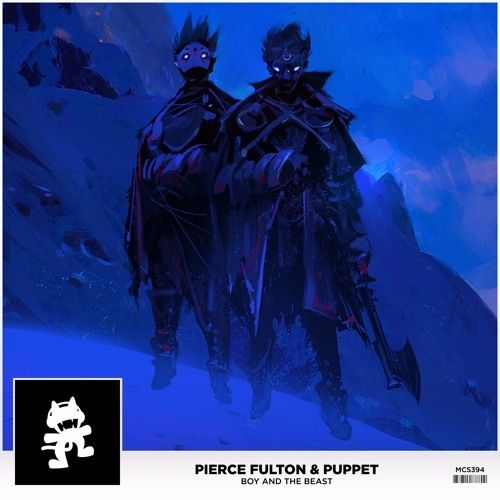 Pierce Fulton & Puppet – Boy and the Beast
"Boy and the Beast" is not just a collaboration between two producers who are based on opposite coasts; it's an exploration of their own individual styles, and the way they're able to crossbreed together. Immediately, Puppet takes the lead, building an atmospheric lullaby of sweet chimes and walking-in-snow crushes. With Pierce Fulton ditching his laid-back brand of progressive house, the frosty progression swipes out for a dance-yourself-crazy burst of storming bass and synth. The track is a transformer–starting out as a boy before evolving into a beast–with the way it starts gently and then randomly pops with powerful basslines and roaring melodies.
Pierce divulged about the experience he had making "Boy and the Beast" alongside Brendan Baldwin.
"Our song "Boy and the Beast" sort of started as a fun little test because I remember sending the idea to Brendan and I was like 'I challenge you to work with me on something in a minor key.' As many of you know, a lot of Puppet's music is very major and very uplifting so when we developed this dark and intense song together we had such a crazy time diving into a sound neither of us had really explored before."
Pierce recently announced his So Much More Tour, for which tickets go on sale Friday via his website.
Pierce Fulton & Puppet – Boy and the Beast | iTunes