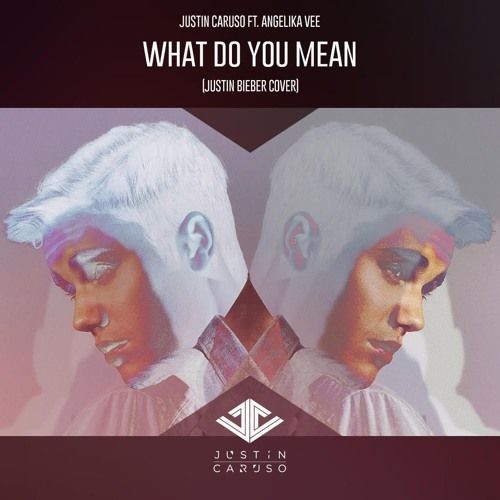 What Do You Mean? | Angelika Vee Cover (Justin Caruso Remix) Free Download
Ensuring we keep our EDMT followers in the loop with only the latest and greatest music, rarely ever do we write up anything more than a week old, let alone a month…but we loved this one so much, we felt the need to share so you didn't miss out on what just might be (if not already) your new favorite remix of Justin Beiber's, "What Do You Mean?".
If you didn't get the memo, hating on Justin Beiber is old news. Between kicking his bad-boy wannabe ways, and providing our ears with quality tunes, everyone has seemingly come to terms with the fact he's really not so bad after all. It was with the release of his most recent album, Purpose, his redemption became official. Over the last five months, you've heard one remixed rendition after another of JB's beloved hit, "What Do You Mean?" with sounds of trap, dub, trop-house, so on and so forth- but not one like JC's. 20 year-old producer, Justin Caruso, takes Angelika Vee's dreamy cover, filled with angelic vocals and a piano introduction that send chills down your spine, and makes it his own with the perfect electro-energized spin. This LA native has been bringin' the heat, spreading his name around with hot remixes including "I Want You to Know" and "Gold Skies". It's a safe assumption, the best is yet to come from Justin. So here it is, certainly better late than never! Check out the free download below
Justin Beiber – What Do You Mean?| Angelika Vee Cover (Justin Caruso Remix)|Free Download

Check out our official EDMTunes playlist for the freshest tracks - updated weekly!