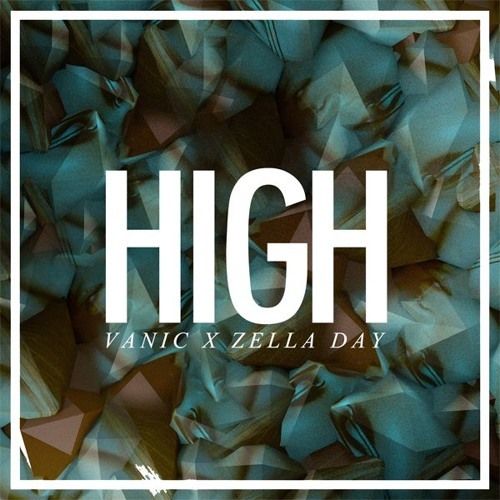 Vanic x Zella Day- High
Vanic has been teaming up with some top notch vocalists lately. He has dropped "The Cops" and "Make Me Fade"  with K.Flay, the singer who recently leant her heavenly voice to songs with Kaskade and Louis The Child. He has also collaborated with talented indie band Aquilo, the English duo whose unique style worked perfectly on the explosively euphoric "Losing You". Vanic's newest release sees him teaming up with previous collaborator Zella Day, who sang on Vanic's "Hypnotic" a year back. Their newest work will be on another original track, the soaring "High".
Vanic's "High" gradually progresses with Zella Day's soulful and passionate vocals. Her voice is well complemented with Vanic's dramatically rising production, which crescendos in an immersive futuristic wave. Vanic has made a career off of emotionally powerful soundscapes highlighted by dynamically intense drops. He once again flaunts this style on "High", blowing his listeners away with the distinctive style we have come to expect. He even keeps the track fresh at the end, boosting the bass and varying the melody so that his listeners never have a chance to recover.
Vanic x Zella Day – High | Hypem