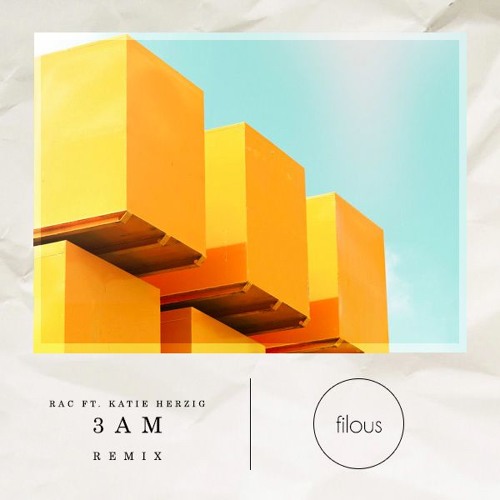 RAC- 3AM ft. Katie Herzig (filous Remix)
Filous is one of those producers who simply can do no wrong. The talented 18 year old wunderkind out of Vienna, Austria has some remarkable musicianship for his young age. He released his inaugural EP just three months ago, the beautiful and ephemeral four track entitled, Dawn. Filous was able to prove his proficiency in original production here, as he had previously excelled in the remix game. Brilliant flips of songs like "Divinity", "Our Demons", and "Come Back To Me" which granted Filous the exposure he deserves. He is now back with a remix of RAC's "3AM".
Filous' version of "3AM" begins with a meticulously crafted soundscape, punctuated by subtle melodic chimes and an angelic chopped up vocal loop. Filous slowly, yet surely, introduces Katie Herzig's soul piercing vocals, which set the tone for this emotionally charged track. As the energy climbs to a crescendo, Filous releases the tension with a crashing wave of soothing melodic house. This track's brilliance is sure to get Filous' fans excited for his upcoming tour, as he will perform across America accompanied by both RAC and Big Data. For now, you can stream the track below. Enjoy!