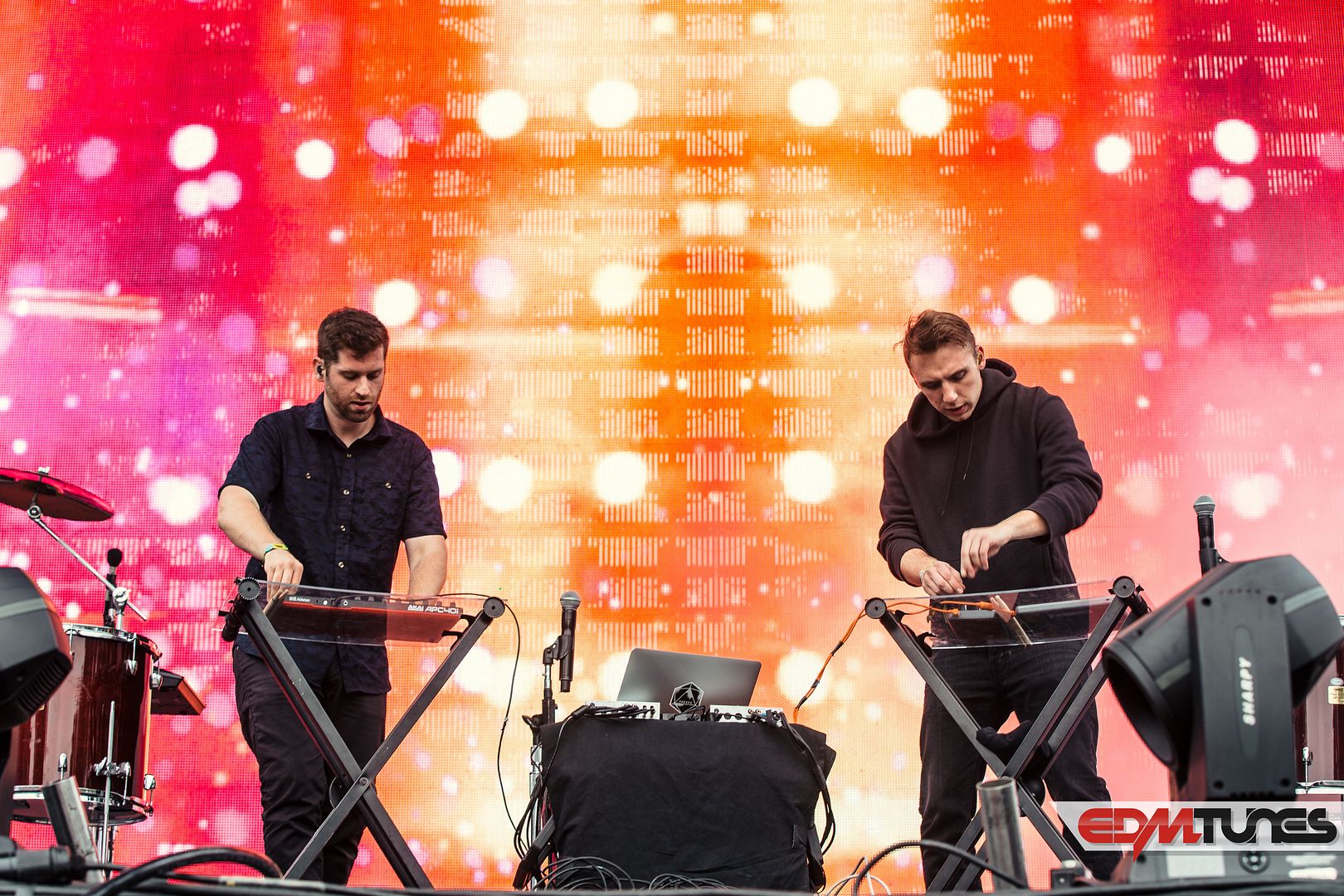 You can learn a lot about an artist by meeting their fans at the show.
This past weekend, the hyper-popular golden duo Odesza came through New Orleans for a intimate venue stop on their 2015 "Odesza fall tour," sponsored by Pandora music.
Through a bit of luck, and a whole lot of charity, I had the opportunity to attend this show, not fully knowing what to expect from a group that, by all accounts, has a "perfect record" with every person I'd spoken with who had seen Harrison Mills and Clayton Knight perform their hybrid instrument/DJ sets live.
Coming in hot from the soon to be ill fated Voodoo Festival, (which was unfortunately cancelled due to severe thunderstorms and flooding) the Joy Theater was overly welcoming with its short lines and dimly lit red and blue hues, a nice contrast to the six hour visual cornucopia that had concluded less than an hour ago.  The promoters kept the venue with plenty of room to move, and everyone who I came across was enthusiastic, friendly, and more than welcoming to a lone raver ready to be wowed by the yet unseen duo.
Holding true to their most dedicated fans, their set included some of their best music from the last three years central to their meteoric rise to stardowm, as well as a plethora of new tracks yet untitled, the kind of experience music fans live to brag about when attending live sets.  Odesza's set blazed by as they wove their tracks together with a mellow energy that kept the crowd at capacity for its entirety, bringing the crowd to a fever pitch with one of their most popular tracks, "All We Need" as the night wound to a close.
So this post goes out to Ashley, Tyler, Ed, Peter, Pandora Music, the staff of the Joy Theater, and especially Odesza for making my trip to New Orleans one of the most memborable musical trips I've ever had.
There are still tickets left for a few destinations, but they're going fast.  Get your hands on them HERE.  Odesza is one group not to be missed.