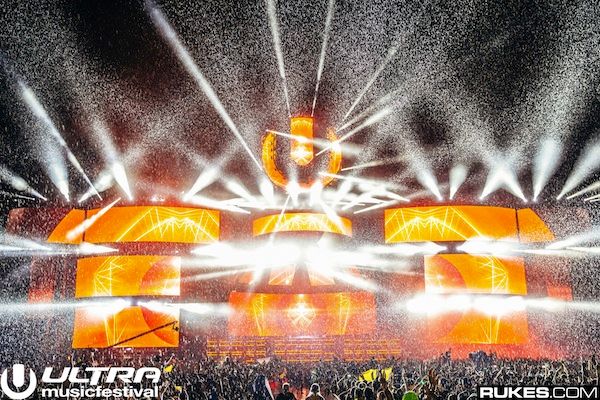 We here at EDMTunes have a fairly large staff that is located all over North America. This means there is a pretty good chance you'll find at least one of us at whatever festival you're attending. That being said, this year, we haven't been able to enjoy ourselves as much as we would have liked to. We've all had terrible luck when it comes to cancelled, postponed and delayed festivals. It honestly feels like Mother Nature has been targeting dance music fans by ruining our fun-filled weekends.
We know we aren't the only ones feeling this way, so we decided to compile a list of music festivals that we attended that were impacted by weather. We feel personally victimized by Mother Nature and her actions cannot go unrecognized. Since we didn't get to check out every event, so feel free to let us know which ones we've missed.
Ultra Music Festival in Miami, Florida (March 27th – 29th)
The weather was only an issue on the first day, but there's no denying Mother Nature's impact on the festival. Some sets were cancelled due to the intense rain and because of that, this writer didn't get to see ODESZA (as you can probably tell, I'm still a little salty).

Sunset Music Festival in Tampa Bay, Florida (May 23rd – 24th)
Just like Ultra, this festival wasn't really ruined by rain, but that doesn't mean it didn't cause problems. Saturday featured a rain delay that lasted roughly 90-minutes, but to the delight of attendees, the show went on.
Firefly Music Festival in Dover, Delaware (June 18th – 21st)
Firefly Music Festival was going off without a hitch before Saturday night storms led to evacuations. Attendees were warned of possible tornados and were told to seek shelter in their cars or elsewhere. This led to the cancellation of one of the weekend's most highly anticipated sets in Kings Of Leon.
Digital Dreams in Toronto, Ontario (June 27th – 28th)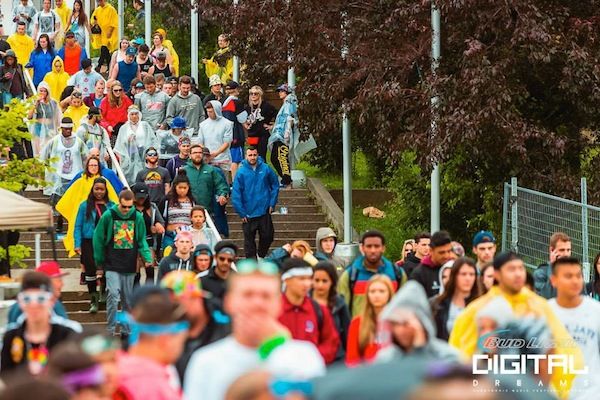 Digital Dreams kicked off what had to be Toronto's worst festival season in the history of music. That might be an over-exaggeration, but there's no hiding the fact that the weather caused a lot of problems. The first day was completely cancelled because of severe rain and wind and the second day was postponed, resulting in altered set times.
Veld Music Festival in Toronto, Ontario (August 1st – 2nd)
Mother Nature REALLY had it out for Toronto this year. Following in the footsteps of Digital Dreams, Veld had to deal with delays and cancelations. On the first day, the festival was put on hold as a result of rain. Things didn't improve for day two, as the festival grounds had to be evacuated due to severe rain and high winds.
TomorrowWorld in Atlanta, Georgia (September 25th – 27th)
TomorrowWorld has to be the best example of Mother Nature's wrath. Not only did she rain on The Gathering's parade, but she also created a disastrous environment. Parking lots were closed, shuttles were delayed (I missed the whole first day because of this) and areas were flooded. Eventually organizers chose to close the festival for non-campers after a rough Saturday night that included people sleeping in the streets and walking miles back to their vehicles.
Something Wicked in Houston, Texas (October 24th – 25th)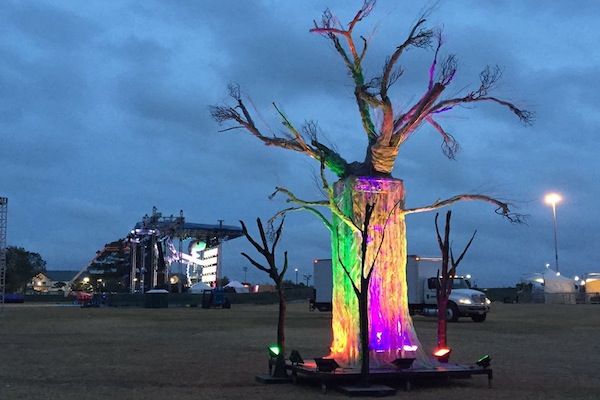 Something Wicked never even stood a chance. The festival took place on the same weekend as Hurricane Patricia, resulting in the cancellation of the entire festival. People were upset, but ultimately, organizers did the right thing by pulling the plug.
Voodoo Music + Arts Experience in New Orleans, Louisiana
(October 30th – November 1st)
Mother Nature must have but a curse on the Voodoo Music + Arts Experience, as the rain ruined Halloween weekend for many people. The weather took a turn for the worse on day two, resulting in the third and final day being cancelled. This meant that deadmau5, Eric Prydz and more were not able to grace the stage.