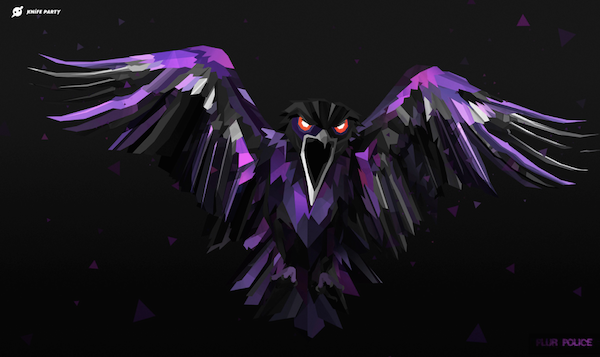 After an agonizing wait, Knife Party finally revealed that their EP Trigger Warning will be released this Friday. In what is becoming the norm for pre-release anticipation building, Rob Swire & Gareth McGrillen took to Beats 1 Radio with Zane Lowe to premiere one of the new tracks from the EP, entitled "Plur Police."
Knife Party have developed a reputation recently for poking fun at the state of EDM in their tracks such as "EDM Trend Machine" from their album Abandon Ship, and now "Plur Police." Parodying the lyrics of the 1992 hit "Bad Boys," the idea behind "Plur Police" is targeted at stopping the output of cookie-cutter EDM that we see so much of these days. Throughout the existence of the Knife Party project, Swire and McGrillen have continued to put out different and refreshing tunes intertwined with their own brand of humor that have kept them firmly positioned at the top of the dance music totem pole.
If you missed the premiere on Beats 1, you can check out a live recording of "Plur Police" from Ultra Music Festival 2015 in Miami, and make sure to look out for Trigger Warning when it drops on Friday!
And while you're at it, check out the Jauz remix of "Plur Police" here, which was uploaded to Knife Party's SoundCloud just hours ago.