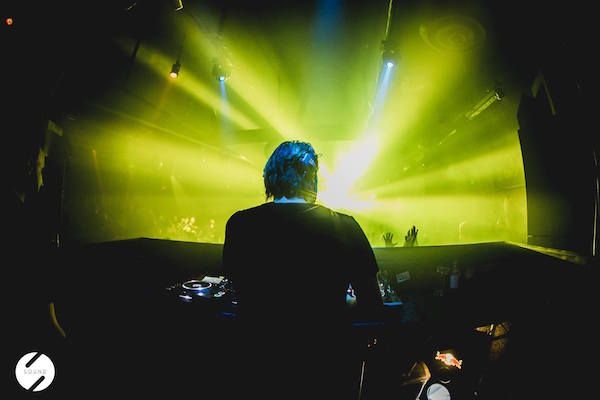 2015 has been a wildly successful year for EDX. Last year, the Swiss dance music producer began to evolve his sound from the typical progressive style he had been known for, and into the deeper arenas of house, as evidenced by his tracks like "Breathin'" and "Cool You Off". This year, the twenty year veteran showed the world that he was here to stay, with a dominant run of releases that included his remix of Sam Feldt's "Show Me Love", which garnered over 25 million streams on its way to becoming the 5th most Shazam'ed song of the Ibiza season. In addition to his "Show Me Love" remix, EDX's chart-topping original, "Belong", claimed the top spot on Beatport's Deep House, House, and Overall charts.
In the midst of all of the aforementioned, EDX still managed to maintain a rigorous touring schedule that has seen the veteran embark on a number of massive tours in 2015 alone. He kicked off the year with his massive, North American Progression of Sound tour before going on the Want You tour in May, followed by the Belong tour in the fall. Now, EDX is splicing his trademark uplifting deep house with his signature party brand, NoXcuses, which will touch down at LIV in Miami this Saturday. We caught up with the Italian native ahead of his show at LIV to talk about his tremendous career and what's next for EDX.
1. Thanks for sitting down with us Maurizio! With such a rigorous touring schedule that has sent you on a number of massive tours (Progression of Sound, Want You, Belong), how do you balance producing new music and touring?
I'm very lucky to be able to travel the world and have my own music be the center of it. My down time on the weekends, spent mostly in LA, Miami or Zurich, provides a great balance to my touring schedule that allows me to just focus more for a few days and get some quality time in the studio, office, or with family.
2. We're huge fans of your latest tracks, especially "Revered". We noticed that you took a slight left turn on that one – what was the inspiration behind it?
When I released "Reckless Ardor", I was alone in the rain and I felt the need for a musical change. Now, 2 years later, it seems that that feeling was right because deeper beats are all over the place. A lot of artists who used to release noisy and heartless music have started to finally turn back towards music, with a lot of guys reaching for the deeper, sexier sound. I will always make sure my sound stays true to the way I feel and EDX sounds. With "Revered", I wanted to try to do something new with an appeal for the bigger dance floors of the world. I'm really in love with the track, it turned out so well, and all of this great feedback is such a blessing.
3. You've had an impressive number of your tracks go number this year, both on Hype Machine and Beatport. Out of all your chart-topping hits, which one is your favorite and why? What do you think makes a "good" song?
To be honest, my intention was never to be hype or "en vogue", I always wanted to be me with my music and do what I feel is right. A good song, for me, is a song that sticks in your head for a long time and makes feel you good. If people are able to attach a moment in their life to it, even better.
4. You've been traveling the world and exploring new countries all year, so we're excited to have you back in Miami. What are some of your favorite hangout spots or places to eat in Miami?
I love Miami! It's been my second home for over a decade and I feel super comfortable here. It's a great place to meet people and it's definitely a buzzing spot – always on the move for music, art and more. I like the beaches a lot, but what I love most are the incredible sunsets of Miami. There are also a lot of great spots for lunch and dinner – there's Lincoln Road on the beach, then there's the very dynamic Wynwood region that has a great mix of European flavor and art. This place called SYLVANOS on Liberty Ave, in the heart of South Beach, is one of those secret spots for great Italian/Mediterranean food. By the way, I will walk across the street and go to Sylvanos right after this interview. I also like Drukan Dragon on Alton Road – it's a great hidden Korean BBQ place. For breakfast, I usually go to the amazing breakfast-buffet at the Setai Hotel, another relaxing oasis in the heart of Miami Beach.
5. What can fans expect from your show at LIV next Saturday, November 28th?
A great house-y and deep, but still very uplifting DJ set. Expect a few secret bootlegs and a brand new unreleased track.
6. What's next for EDX?
Lots of new music and a huge tour scheduled for 2016.