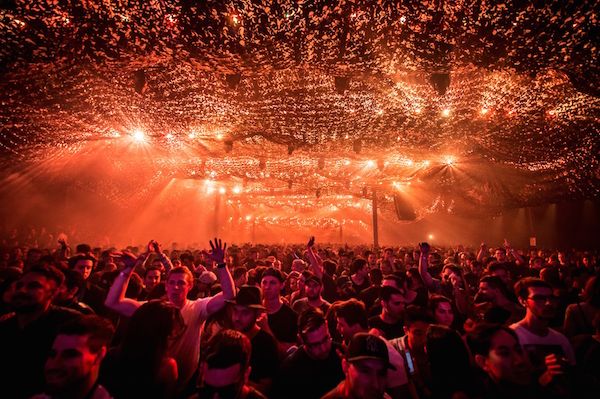 Last weekend,
Time Warp
made its stateside return to
Brooklyn, NYC.
Time Warp is a festival without the frills, beginning over two decades ago in Mannheim, Germany. Originally slated for Crown Height's Bedford Armory, local backlash forced Time Warp to return to last year's inaugural location. Techno legends came together to throw down in the 39th Street Pier, attracting fans from around the world to celebrate its second US edition. Festival regulars including
Sven Väth, Luciano, and Chris Liebing
hit the decks, with some unexpected twists to the lineup such as Black Coffee and Ricardo Villalobos. The Cave 2.0 was implemented in full for the first time on US soil.
Thursday
To kick off the weekend, I hit up the Mixmag Lab pre-party featuring some of Time Warp's very best talent. The small, single room club was packed wall-to-wall with fans eager to take advantage of the open bar. Seth Troxler opened the decks with a killer deep-tech set before running off to his next gig in Washington D.C. Next up was Monkey Safari, followed by Thugfucker to close out the night by 11. The Lab was a great way to make new friends who I would continue to see throughout the weekend. (Follow the links to see each set on Mixmag's YouTube page.)
Friday
The promise of Time Warp's Friday night lineup completely delivered in full. Black Coffee, Luciano, Thugfucker, and Monkey Safari played atmospheric tech for the peak hours of the night. Still, most Time Warp fans had their eye on the prize for the Friday night closing sets: Seth Troxler B2B with Jamie Jones at 2:00 AM. and Ricardo Villalobos on Stage 1 at 3:00. Needless to say, it was a difficult decision to choose which act to watch. Bouncing back and forth between stages would have ruptured the continuity of each set, so after sticking around for Seth and Jamie Jones for an hour, I dedicated my loyalty to the Ricardo Villalobos set in its entirety.
Time Warp 2015 was Villalobos' first return to America since Movement Detroit in 2011. A rare festival appearance from Villalobos is certainty not something to be missed. To watch Villalobos tear through vinyl on stage is what makes Time Warp, well… a time warp. His set started off electric, eventually venturing into the realm of deep-tribal. By 5:00 AM it absolutely went off, Villalobos playing an hour over his scheduled set time well into 7:00 AM.
Saturday
Saturday night hosted Time Warp Mannheim regulars like
Len Faki, Chris Liebing, Joseph Capriati, as well as Germany's own Sven Väth.
Tale Of Us closed out the night on Stage 1, finishing up the festival around 6:00 AM, despite a late start following Väth. Access into the event was more streamlined than Friday night with fewer lines and less hiccups with security. The Saturday scene was undoubtedly techno-heavy, Joseph Capriati receiving praise as a fan favorite. People from around the world populated the audience, and while night 1 may have drawn a larger crowd, the night 2 crew was ready to rave.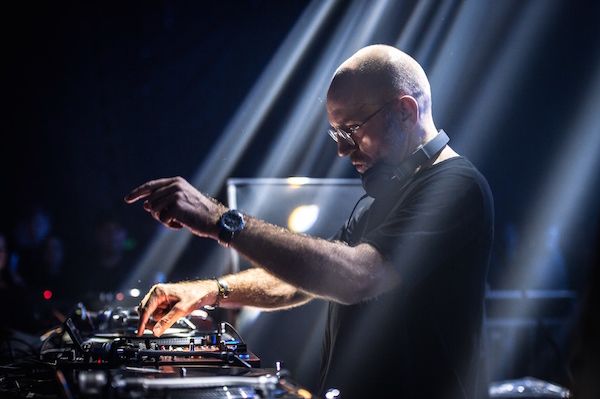 Overall
The beauty of Time Warp was the festival's ability to bring high quality production to the techno scene. The vibe was still minimal based on the warehouse setting, and the gritty feel synced up with the gritter sound of both nights. The lineup was graced with DJ's that rarely appear stateside, while also staying true to local favorites like Recondite and Seth Troxler. A few complained of "sound bleed" between stage 1 and 2, however this problem was only perceptible when standing directly in the middle of the warehouse. The single drawback Time Warp had was pitting such great DJ's in the same time slots.
Overall, Time Warp was a sophisticated success and a triumphant celebration of techno. Stay tuned for news about next year's edition and the Time Warp US Aftermovie.
Photo Credit: Chris Pearce