Have you ever taken a moment to think about the state of the music industry? Look past all the babble about event company stock swings, CEO shenanigans, record label debauchery, and Twitter rants, and you'll see something absolutely beautiful: opportunity. With the coming of the Digital Age, musicians have been gifted a foundation from which they can build fandoms, cultivate communities, and pursue their dreams all while being financially sound. Gone are the days where generations of yesteryear had to accept what music was given to them on radio, in are the days where anything from local pub bands to bedroom producers can go global in a matter of minutes.
These stories never get old, in fact they just get better and better, and we think we've stumbled upon the best 'something from nothing' story yet: Steve James. Heard of him? If you have then you'll be familiar with his veteran quality productions, unique creativity, and passion for spreading some love through music. If you haven't then don't worry, we reckon you'll know him very soon. Over the past two years, Steve has been making subtly profound impacts on the scene, like tremors before an earthquake people have been feeling the rumblings, but have no idea what's to come.
Listen to "Purpose", the track that Steve James co-produced and co-wrote, below.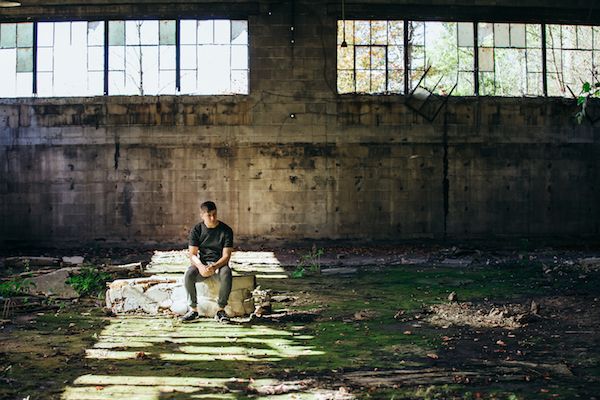 Steve Philibin's story starts in the basement of his home in Johnstown, PA. At the mere age of 15, in a quaint bedroom style studio, Steve landed stems to ZHU's now legendary single, "Faded," under his artist name, Steve James; this remix later became an official remix with air time on BPM radio – if you've been to an EDX show lately, you've probably heard him open with it. From there Steve continued cranking out renditions of Clean Bandit, Ellie Goulding, and Smallpools tracks, eventually earning the support of the Chainsmokers' on his official remix of "Let You Go." This hustle n' bustle wasn't going unnoticed in the industry, and he was quickly called into the studios of LA, where he spent this past summer working with some of the most influential writers in the game. By the time he returned home, he had a remix of the Weeknd and an official Melanie Martinez remix in his pocket, with a secret weapon from Justin Bieber up his sleeve.
"I can't really put this past year of my life into words, and still do it justice. The opportunities laid before me have been a dream come true, and the people that have worked with me, who share the same goals as I do, have been nothing short of incredible. The people behind "#teamjames" are really more of a family, and I hope that with the release of 'Purpose' we can begin to grow that family through music, for years to come." – Steve James
Upon his return to Johnstown, Steve's work on Biebers' prodigal return album, Purpose, was confirmed. From a ZHU remix at 15, to having co-wrote & produced the title track off of Justin Bieber's return album at 17, Steve has proven the power that can be done just by having the passion and putting in the hours. Word on the street is that he's left the classic life of a high school student, passed his GEDs, and is preparing to dive head first back into the music world.
PURPOSE! https://t.co/E46CQSqTRG

— Steve James (@stevejamesDJ) October 28, 2015
Now back in LA to pursue his dream full time, Steve stands as a beacon of hope for young artists everywhere; once just a kid with a computer and a few melodies, he's proven all you really need to make it in this world is a fire in your heart, your feet on the ground, and your eyes to the sky.