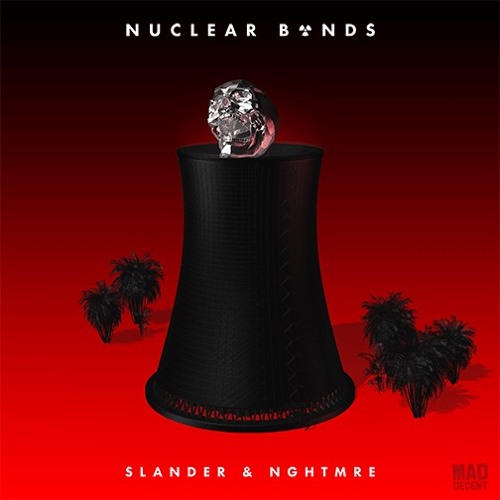 SLANDER & NGHTMRE – YOU (UFO! Remix)
Less than a week after releasing Slander and NGHTMRE's first EP Nuclear Bonds, Mad Decent has unveiled a UFO! remix of the track "You." The record label headed by Diplo writes that Slander and NGHTMRE are "a match made in trap heaven," and it's hard to argue.
The combination of Slander's "Heaven Trap" sound and NGHTMRE's affinity for hard-hitting bass come together to create an EP that is equal parts beautiful and destructive.
UFO! is one of four artists to have the privilege of making a guest remix for the album. Unlike DJ's who have to go through the stage in their career of picking a stage name, Edwin Garro was always known as "UFO." Growing up in the Bay Area as a graffiti artist, Garro literally marked his territory with his street tag "UFO." Although he was heavily influenced by hip-hop, he has since moved on to the realm of bass music. Along with his 2001 debut album The Future Is Listening and a more recent EP with Bro Safari, it is clear that UFO! knows what he is doing. Check out his remix below and take a listen to the full EP on Soundcloud!
SLANDER & NGHTMRE – YOU (UFO! Remix) | Download