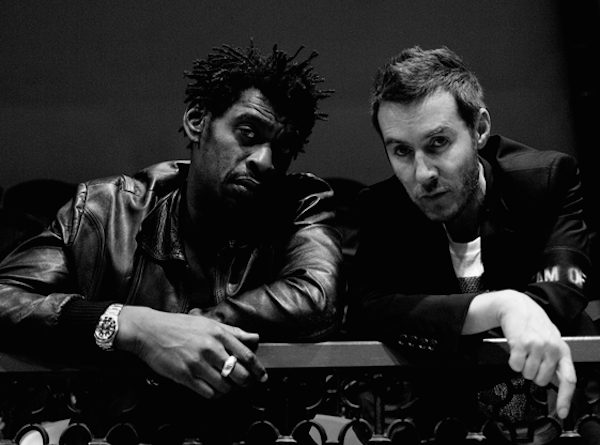 Bristol's Robert "3D" Del Naja and Grant "Daddy G" Marshall a.k.a. Massive Attack are preparing to release their long awaited sixth studio album, the band's first released material since 2010's Heligoland. The duo recently announced a 22-date European tour, which kicks off in January 2016 with supporting act, Young Fathers. According to a press release, the tour will act to support and showcase new material that the duo will release later this year. Details regarding the actual album and its release date will be revealed "soon," but it's been confirmed that new Massive Attack music will be released in 2015.
3D commented that the band's sixth album would be inspired by their work with English documentary film journalist, Adam Curtis, as Massive Attack collaborated with the film maker for a show at Manchester's International Festival, entitled "Massive Attack vs Adam Curtis." He was quoted saying,
"At the moment I'm thinking that on this record we've been concentrating on songs and the inspirations for them. Working with Adam last year saw us hear a lot of old pop songs which I guess made us look at things in a different way." 

"We've always worked under a DJ-based ideology incorporating the beats and rhythms first, so what we've been doing is just straight up songs and melodies, now whether that will fit into the history of the band, I don't know, but it's a different approach so it's interesting to see how successful that will be."
Tickets for Massive Attack's UK tour go on general sale Friday, October 9th.
Source: NME