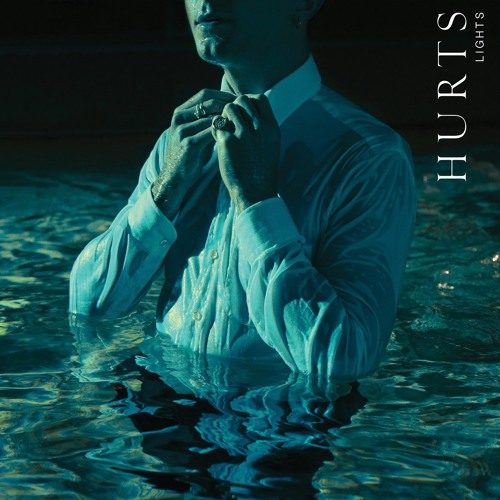 Hurts – Lights (Bakermat Remix)
What do you get when you mix a hint of jazz, a deep house beat, and smooth vocals? You get this gem of a jam. As if the synth-pop duo Hurts' new track wasn't already a nice bit of ear candy, Bakermat swoops in and adds his fiery flavor, showcasing his signature sound by merging some groove, sax action, and a beat that keeps you movin'. This rendition of "Lights"  samples the best of various atmospheric worlds, with a subtle, yet energized build that is perfect for both bouncin' around on the dance floor, or a lax lounge sesh in need of a background, head-bobbing beat.
Hurts – Lights (Bakermat Remix) | Download

The 23 year-old Dutch producer is certainly no stranger to the game, introducing his first EP including tracks "Zomer" and "Vandaag" back in 2012, with the latter integrating part of MLK's "I Have a Dream" speech, which would eventually earn a spot on the charts in France, Belgium and Netherlands. With his long-time overall music obsession, it was never the question of if, but rather when his DJ'ing career would take off. However, it was his passion for jazz, soul, and blues, meshed with his taste for deep house that would ultimately lead to the creation of his especially unique sound and growing name for himself. His distinctive style injects euphonic sounds of sax, flute, and trumpet, leaving you with nothing but elated, melodic vibes.
Bakermat successfully captivated his audience and built a large enough following over the last few years, which resulted in him landing a spot on the TomorrowLand stage next to some of the most renowned DJs in the game. As expected, his set was nothing short of phenomenal, leaving EDM fans with a thirst for more jazz-influenced house jams. His Another Man tour will be his first in North America, kicking off in Denver late October. Be sure to give him a warm-welcome to the states and the support this young talented artist deserves. Following his first single, 'Teach me', you can also expect to see his debut album release early 2016. Check out the must-listen track above!