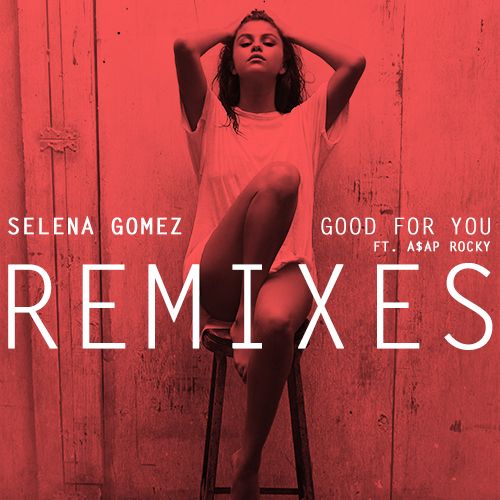 From Disney Channel star to international pop star,
Selena Gomez
has already had a pretty impressive career, all before she hit the age of 25. As a celebrity that is in the front and center of popular culture, Selena has basically grown and evolved with pop culture in the last few years, and her music is evidence of her evolution. From her break-up ballad about the Biebs, "The Heart Wants What It Wants", to her massive dance music hit with her boyfriend-turned-collaborator, Zedd, "I Want You To Know", Selena has always had a finger on the pulse of this generation, and knows how to give us exactly what we want. Her most recent hit,
"Good For You"
, with
A$AP Rocky
, has been making the rounds and dominating the radio airwaves, but the official remix package comes armed with three monstrous re-imaginations that will dominate the festival season.
All three "Good For You" remixes are uniquely different, in a good way. The French beatsmith, Nebbra, is the first to bat, and he delivers a stand-out future tropical remix, with dreamy xylophone melodies and sparkling synth pads, that is just dripping in vibes. For the second remix, Yellow Claw teams up with Cesqueax for a banging, high-energy trap remix infused with massive low end and masterful synth work, while Kasbo works his synth magic on the last remix to wrap up the package.