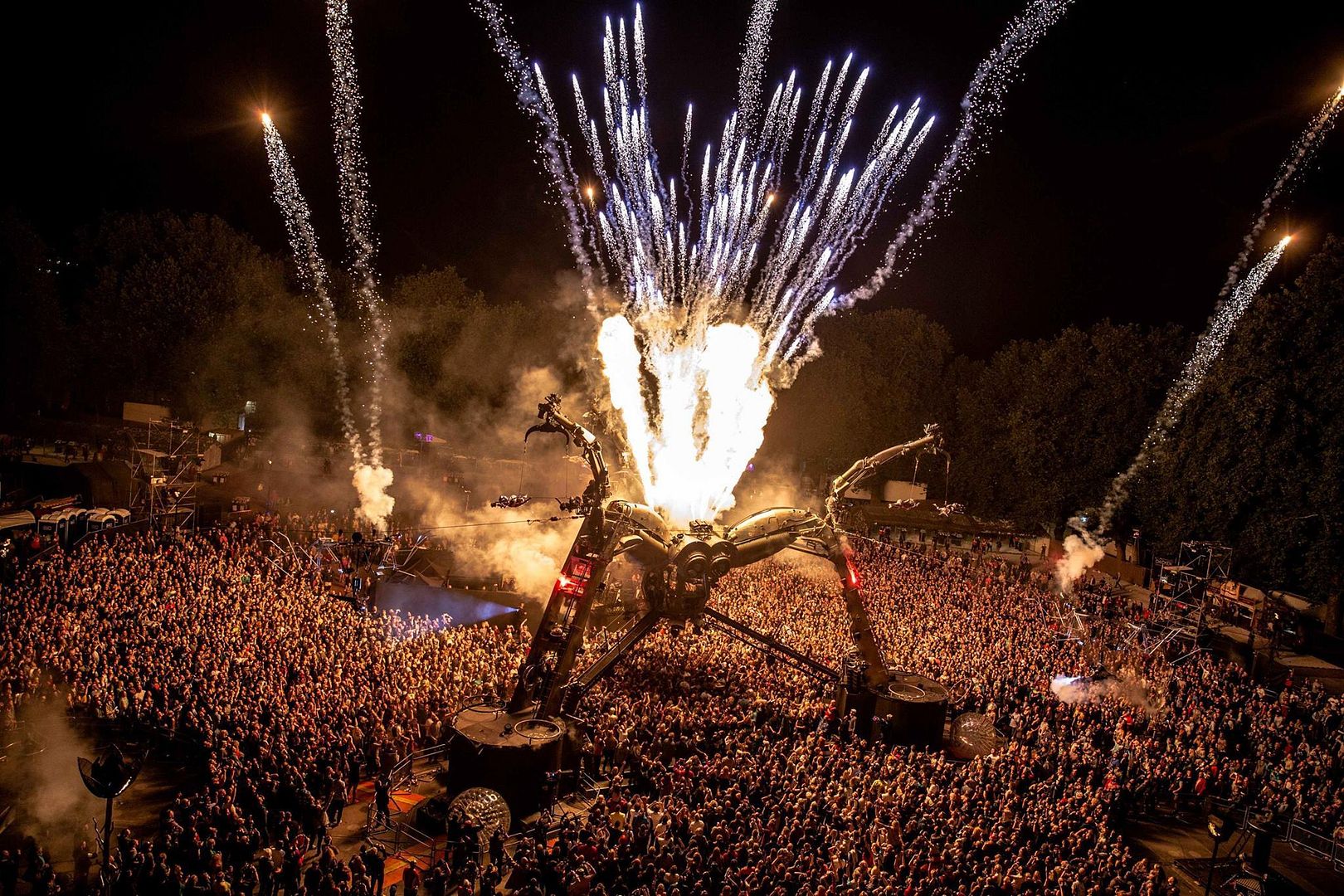 At the most recent Ultra Music Festival, crowds were thoroughly impressed with the new Resistance Stage. Not just because it featured an eclectic lineup of the deeper sounds in dance music, but also because it featured a wild steampunk style stage made with a jet engine shooting fire. The Resistance Stage was actually called the Afterburner and it was provided by a company called Arcadia. Arcadia uses old military equipment to create stage production unlike any other you will see, and the Afterburner is not even their best work.
That distinction goes to The Spider, which is a 360 degree stage featured movable limbs firing dry ice to piercing lasers and live acrobats hanging from the stage. It truly has to be seen to be believed, and now you can do just that. The Spider stage was recently featured in Bristol and Arcadia has posted a crazy aftermovie showcasing their best work. Check out the video below and cross your fingers that The Spider will touch down for Ultra soon.
You can view more images of The Spider here.