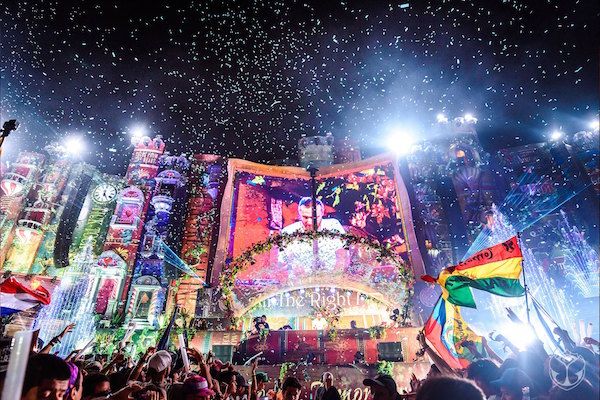 The power that music has is incredible. It can make memories, bring people together, and tear them apart – all without the blink of an eye. No festival in world quite captures the magic and power of music quite like Tomorrowland, which not only boasted an impressive lineup featuring the likes of Hardwell, Martin Garrix, Tiesto, and more, but also celebrated its 10 year anniversary with its biggest event to date.
As the Belgium-based festival looks back on a decade of success, Elite Daily has teamed up with the ID&T-produced festival for a short film to try to capture the magic of Tomorrowland. The video, which features cameos by Hardwell, Nicky Romero, Krewella, amongst others, follows the story of two girls who make the trek to Boom for their first Tomorrowland. After a rough first night that saw them go their separate ways, the two friends are reunited under the lights of Tomorrowland as they celebrate the once-in-a-lifetime experience.
With 10 years of success firmly behind Tomorrowland, it's time to turn our attention towards its sister festival, TomorrowWorld, which will be taking over the rolling foothills of Chattahoochee Hills from September 25th – 27th for its third edition.
Limited tickets and camping passes
are still available, so get them here before you miss out on your chance to go to TomorrowWorld. Peep the video below, and you can find more information about Elite Daily's contest
here
.