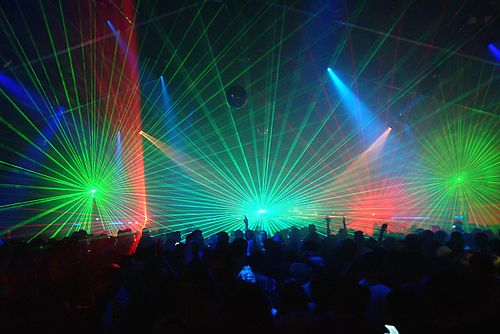 Experiencing a live show is much more than just the music. It is a well-orchestrated spectacle that combines music, performers, decorations and production. Lights play an integral part in the latter; they bob and weave harmoniously to the sound of music, taking the show and experience to the next level. Without it, even the biggest drop is rendered into wimpy hush.
Cue RevoltDynasty's video posted on Youtube. A DJ was apparently rude to the lighting tech before the show and he might regret that now. As the unsuspecting DJ slowly builds up Hardwell & W&W vs Zombie Nation's "Don't Stop The Madness vs Kernkraft 400 (Hardwell Mashup)", the song reaches its pinnacle. When drop suddenly hits, the lighting tech cuts all but one light, which shines brightly on the guilty DJ. Flailing arms, and an obscur room, the would-be massive drop is reduced into a comical scene.
Lesson learned: don't mess with the lighting guy.