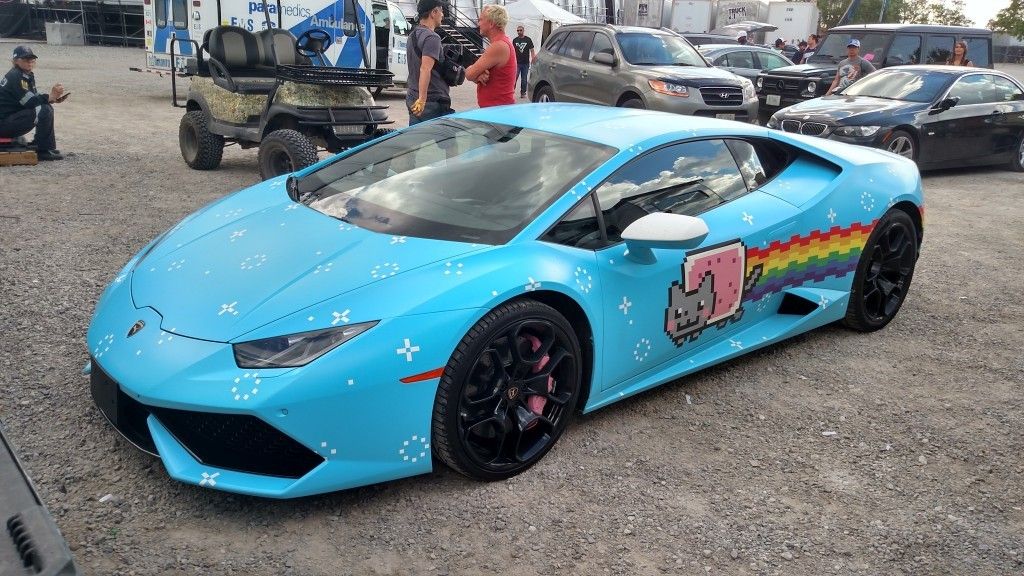 Not one to take things lying down,
deadmau5
is proving to
Ferrari
that his love of
Nyan Cat
will live on through the
Purracan
. Last year, the superstar DJ/producer
battled with the exotic car company
 regarding a Ferrari 458 Spider that the mau5 wrapped in electric blue, prominently featuring the internet-born Nyan Cat. Lovingly dubbed the
Purrari
, the car burned bright and fast, a favorite amongst fans, but Ferrari quickly put an end to the fun with a cease & desist letter. Mau5 sold the Spider and purchased an incredible Lamborghini Hurracan, which now features the familiar Nyan Cat wrap. Check out the car, now known as the Purracan, below, as well as deadmau5 poking fun at Ferrari on his Instagram.
Source:
YourEDM