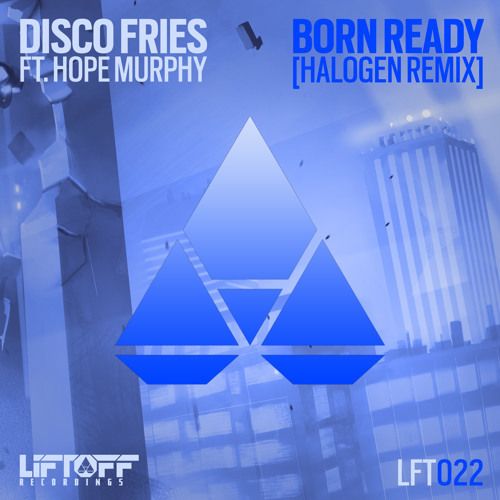 Disco Fries Feat. Hope Murphy – Born Ready (Halogen Remix)
The Disco Fries' style consists of an uplifting and rather progressive sound, so when they released a breakbeat song a while back called 'Born Ready', we were all pleasantly caught off guard. The track's engaging and singalong vocals gave it worlds of remix potential, so when we heard that Halogen got their hands on it, we were all ears.
Revamping the tune in a driving house style, the straight four on the floor beat makes it as easy to dance to as it is to sing with. Halogen adds a flavorful piano touch to it that gives the track a warm and powerful feel. The remix's arrangement and style won't catch you off guard that much, as it follows the DJ-friendly structure that most dance tracks do. What will keep you listening is the tune's sentimental lyrics, constant energy and bouncing chord progressions that all play their parts to create a memorable production.
Check out the 'Born Ready' rework below and head over to iTunes to purchase your copy.